SPOKANE, Wash. - Providence Sacred Heart Hospital staff and Spokane City leaders said the risk to the public from the coronavirus patients is extremely low, but a pregnant woman who's planning to give birth at Sacred Heart says any risk of the virus is too high.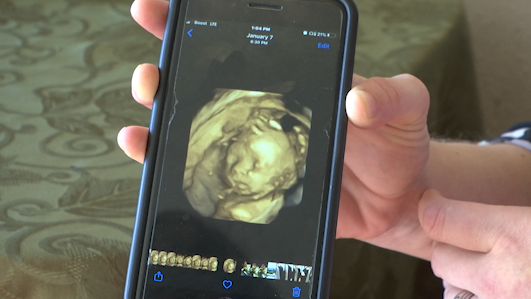 Andrea Vachon-Packard is pregnant with her fourth child. She's in her late 30s and says her age and other health concerns mean her pregnancy is considered high-risk. 
Vachon-Packard said what really scares her is that her hospital, Providence Sacred Heart, is taking in several coronavirus patients.
"If it were something that were already here, that would be something that was already here," Vachon-Packard said. "It's the fact of them introducing it where there was otherwise no issue... I'm very not okay with." 
She said she loves her doctor and the care she's received, but the office she goes to for her many appointments is connected to the rest of the hospital.
A joint statement from the Spokane Regional Health District, Providence Sacred Heart and the Washington State Department of Health said Sacred Heart has "secured airborne infection isolation rooms."
Vachon-Packard told that fact doesn't put her mind at ease. 
"It does not make me feel secure. I do not feel comfortable walking into my doctors appointment coming up on March third for an ultrasound," Vachon-Packard said. 
She said she understands how terrifying a situation like this can be. She tested positive for H1N1 back in 2009 and said she was quarantined in a Texas hospital for a month.  
"I understand the families want the best care for their sick family members, and please understand that I totally get that, but it just doesn't seem fair to do that to the rest of us," Vachon-Packard said. 
KHQ asked hospital staff specifically about Vachon-Packard's concerns during a news conference and was told that the hospital is taking precautions and patient safety is a top priority. 
Still, Vachon-Packard said she's afraid for herself, her baby and other pregnant mothers and patients at Sacred Heart. 
"It's not that I don't believe that they believe that they have it handled," Vachon-Packard said. "Even with precautions made, people make mistakes. We are human beings. I just don't want to be collateral damage."