NORTH IDAHO - Like soldiers getting ready for war, plow drivers from the Idaho Transportation Department get ready to do battle on Lookout.
This is Tyler Carrico's 11th winter with ITD.
"I started here on Lookout," Carrico said.
Sitting at just over 4,700 feet of elevation, it's a stretch of highway that often sees its far share of snow, slide-offs and accidents.
Carrico and his crews have been at it since 4:00 A.M. Monday morning.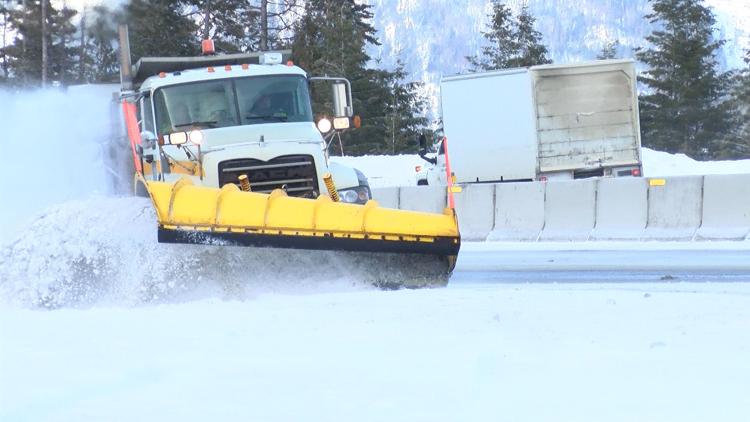 While the road may seem clear of snow, temperatures were below 10 degrees.
Carrico says its days like today where everyone needs to be on their A-game.
"When it's snowing a couple inches an hour in 30 degrees we're able to keep that bond from happening but in this temperature, it's really difficult," Carrico said.
And one thing that Carrico and other drivers echo, give plow drivers space.
But through all the craziness, keeping this behemoth of a pass open is something Carrico and others take great pride in.
"We get some of the most snow in the northwest and we keep the roads better than most," he said.