UPDATE: JULY 26 AT 7:45 P.M.
Evacuations have been downgraded to level 2 (be ready to go), according to an emergency alert from Spokane County fire.
Residents may now return to their homes, but are asked to be ready to leave in case the situation changes. 
UPDATE: July 26, 3:00 P.M.
The Hazard Hill fire has now grown to 121 acres according to fire officials.
Right now all current evacuations will remain in place, and will be reevaluated tonight around 6:00pm. 
UPDATE: July 26, 8:00 A.M. 
The Hazard Hill Fire is burning 50 to 70 acres and is zero precent contained. Firefighters have put in a request for more air support today. 
Firefighters say a team is coming in around 6 P.M. tonight to re-assess the evacuation orders. Until then, evacuation orders will remain in place. 
So far, no structures have been lost and no one has been injured. 
Fire crews say other people who live near by and who have not evacuated need to have an evacuation plan in place. 
The Department of Natural Resources (DNR) said they are investigating the cause but told KHQ they already have an idea of how the fire started. 
UPDATE: JULY 26, 4:00 A.M. 
Firefighters say the Hazard Hill Fire in North Spokane is approximately 50-60 acres, no structures lost. Evacuations are currently back at Level 3 after being downgraded to Level 2 late Sunday night. 
An animal shelter has been set up at the Spokane Interstate Fairgrounds. 
PREVIOUS COVERAGE: 
SPOKANE, Wash. - The Hazard Hill Fire is burning  near the Wandermere area in north Spokane county.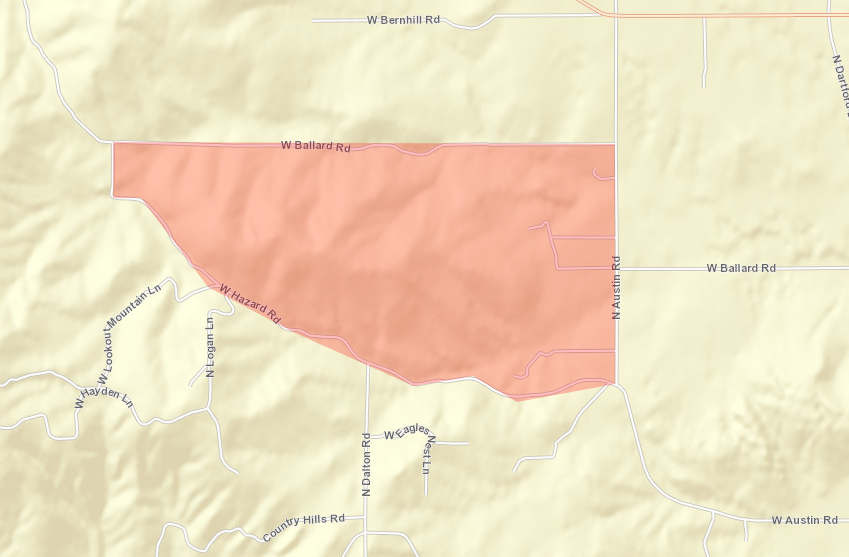 Level 3 evacuations have been issued for areas east of Hazard Road to Austin Road and north to Ballard road. 
Fire officials say 70 acres have burned. Tankers and Helicopters have been called in to help fight the flames.