SPOKANE, Wash. - Among the rides and fried food, there's controversy at this year's Spokane County Interstate Fair.
A group that wants to split Washington into two separate states is passing out flyers and selling signs and T-shirts in support of "Liberty," the 51st state originally proposed by Spokane Valley Representative Matt Shea. 
Fair Director Erin Gurtel said they've gotten some negative feedback after it was announced that Liberty State would have an information booth at the fair. There's even a petition to have it removed.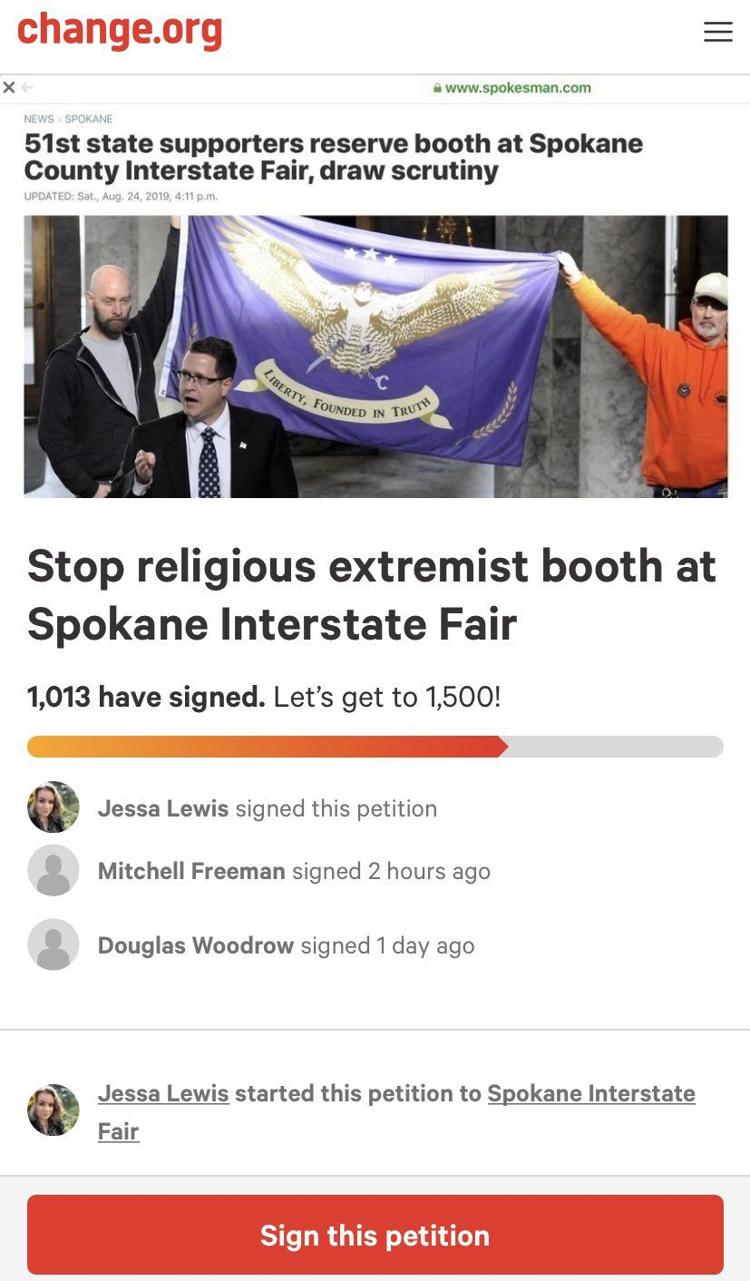 She said they respect their vendor's freedom of speech but all have strict rules to follow once they are selected. 
"We ask all vendors to stay in their booth. If any guests would like to visit or engage, they have to go up to their booth. [Vendors are] not allowed to come out and interact with any guest.
KHQ tried talking to volunteers at their booths who said they were not prepared to speak with us. However, one of the supporters says she thinks dividing the state in half is a good idea. 
"People in eastern Washington are brushed aside, disrespected, disregarded and disdained by liberals in Thurston and King County," they said, declining to use their name.
There are others who disagree.
"I think Washington should stay how it is. I know there's a difference between the east side and west side, but I think having diversity is good for the state. It pushes everyone to strive for the best for each other rather than being so one-sided on everything," they said, also declining to use their name.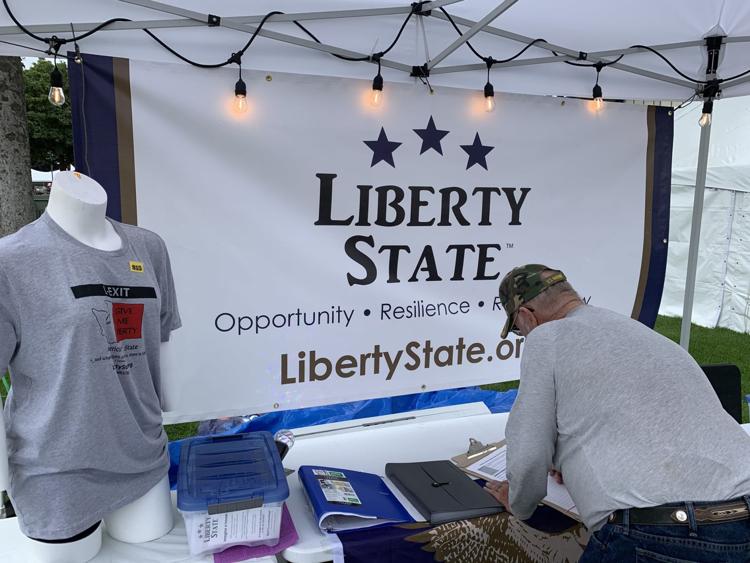 With more than 300 booths spread out over 90 acres, organizers don't expect Liberty supporters to disrupt fair-goers.
"It's just like any vendor, if that's something you're not interested in, then just keep walking," Gurtel said.