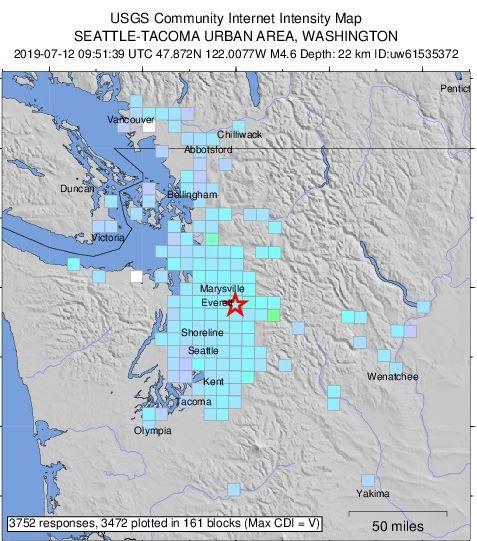 Everett- The U.S. Geological Survey reports that a 4.6 magnitude earthquake has rattled the Three Lakes area near Everett.
That was followed minutes later by a 3.5 magnitude aftershock near the city of Monroe, some 30 miles northeast of Seattle.
Multiple aftershocks have been reported in Monroe, and there were aftershocks recorded in Vantage (2.6) and Mt. St. Helens (1.0) as well.
The initial temblor was recorded at 2:51 a.m. Friday.
There were no immediate reports of damage or injuries.
The U.S. Tsunami Warning System said there is no threat of tsunamis from this earthquake.