PORTLAND, Ore. -
UPDATE: AUG. 21 AT 10:30 A.M.
The man suspected of pulling a man out of his car, kicking him in the head and then beating him has turned himself in to authorities. 
According to the Portland Police Bureau (PPB), Marquise Love was booked into the Multnomah County Detention Center on charges for assault, riot and coercion. 
PREVIOUS COVERAGE:
On Monday, PPB started investigating an assault that happened in downtown Portland.
On Aug. 16, Portland Police responded to calls about protesters dragging a man out of his car and beating him after he crashed his car. 
A video went viral on social media showing what appeared to have been a man kicking another man in the head on the ground. 
According to PPB, when officers arrived, they found an adult man who was unconscious and had injuries. He was transported to a nearby hospital with non life-threatening injuries. The victim has since been released from the hospital and is recovering, PPB said. 
Investigators later learned that the victim may have been trying to help a transgender woman who had something stolen from her. The woman has not been contacted and her identity isn't known.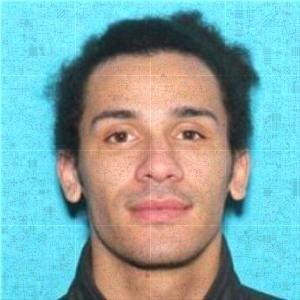 Investigators have identified the suspect as 25-year-old Marquise Love and investigators haven't been able to locate him. PPB said investigators have left messages for Love to turn himself in.
Anybody who has information about this incident should call detective Brent Christensen at (503) 823-2087 or at brent.christensen@portlandoregon.gov.