The body found in a north Spokane apartment last week has been confirmed to be that of a previously-reported missing Afghan refugee woman.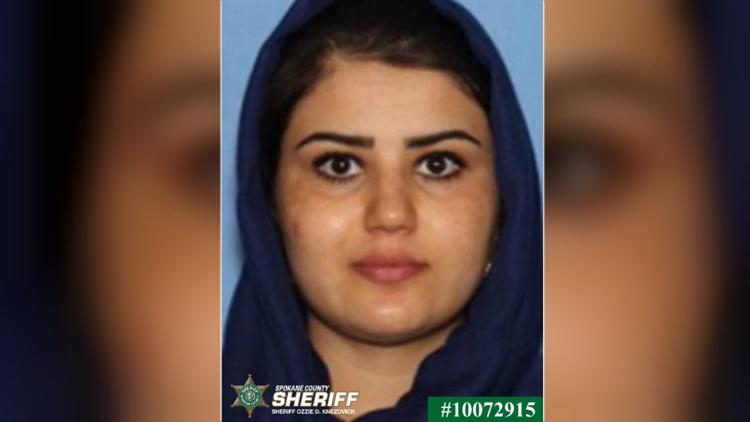 The Spokane County Medical Examiner identified the body as 24-year-old Arezu Kashify of Spokane, confirmed by fingerprint comparison.
Spokane County Sheriff's Office Detectives announced Wednesday that Kashify's disappearance was being investigated as a homicide after the body was discovered Tuesday, June 4, hidden during a search warrant at the apartment of Arezu and 34-year-old husband Wahid Kashify.
Wahid purchased a one-way ticket and left the country on May 28. Arezu had last been since on May 25.
Court documents revealed details and evidence leading up to the eventual finding of Arezu's body under the false bottom of a freezer.
Detectives continue to seek any information regarding Wahid Kashify.
Any tips or information can be reported to Detective Marc Melville at 509-477-3325, reference 10072915.