COEUR d'ALENE, Idaho - More 400 cars in Coeur d'Alene have been tagged with a notice letting owners know those cars will have to be moved.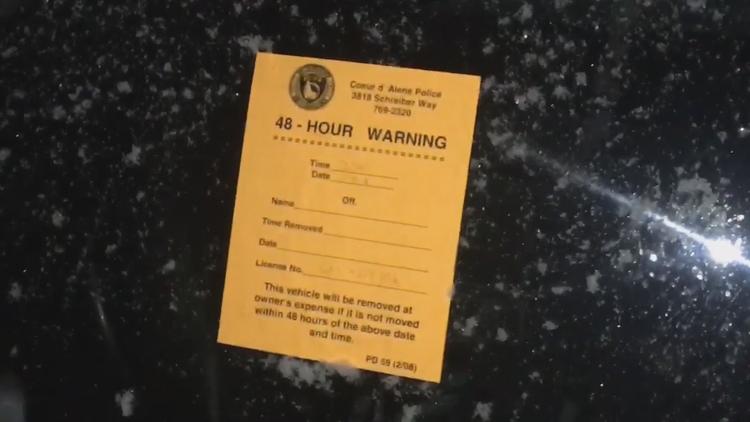 According to the Coeur d'Alene Police Department, the 48-hour notices started being posted Wednesday, February 20. Cars will start being towed Monday, February 25. 
Police say they are giving these notices and towing these cars to help street crews clear the roads. It is not optional, they say.
In a release from the Police Department from February 17, they say, "Vehicles left on the roadway create issues for already narrowed streets and make it difficult for ambulances and fire trucks to get through in emergency situations. Not to mention there are city ordinances in regards to snow removal and vehicles left on the roadway."