Spokane Valley- First responders are on scene of a fatal crash involving a motorcyclist in Spokane Valley at Broadway & Eastern Tuesday.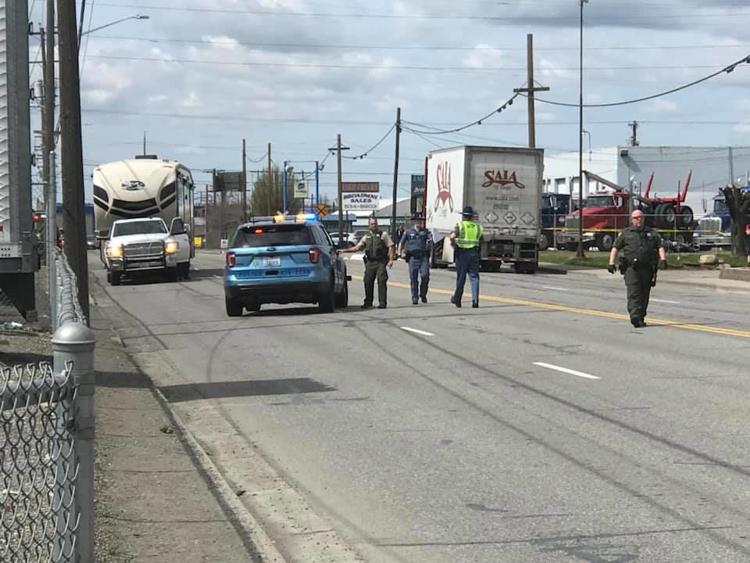 Spokane Valley Police confirmed with KHQ's Stephanie Stevenson that the motorcyclist was killed in the crash.
A witness tells KHQ that the motorcyclist was travelling down Broadway when a truck hauling a trailer hit him while he was turning left, killing him. Another witness said he was trying to pass the truck when he lost control and crashed into it.
A nearby hotel worker told KHQ they used a sheet to cover up the body prior to paramedics arriving. She says he was wearing a helmet.
Police remain on scene of the crash.