Update: Washington State Patrol says one lane of eastbound traffic has been opened at the scene of multiple semi and vehicle crashes on I-90 in between Moses Lake & Ritzville.
According to WSP, eastbound traffic is no longer being detoured at exit 188 in Grant County.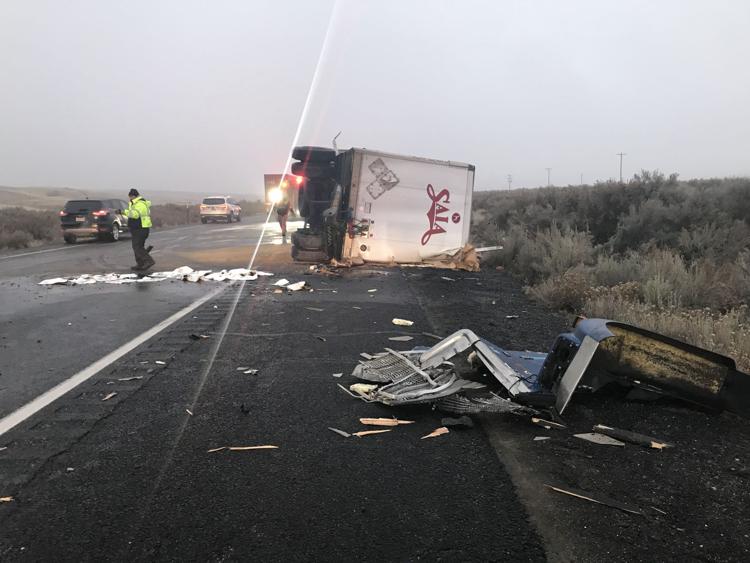 Trooper Jeff Sevigney says there are no serious injuries.
Update - EB I90 MP195

We now have one lane open eastbound. This crash involves multiple semi trucks. No serious injuries.

Please use caution through the area. pic.twitter.com/OKatsDDKKa

— Trooper J. Sevigney (@wspd4pio) December 3, 2019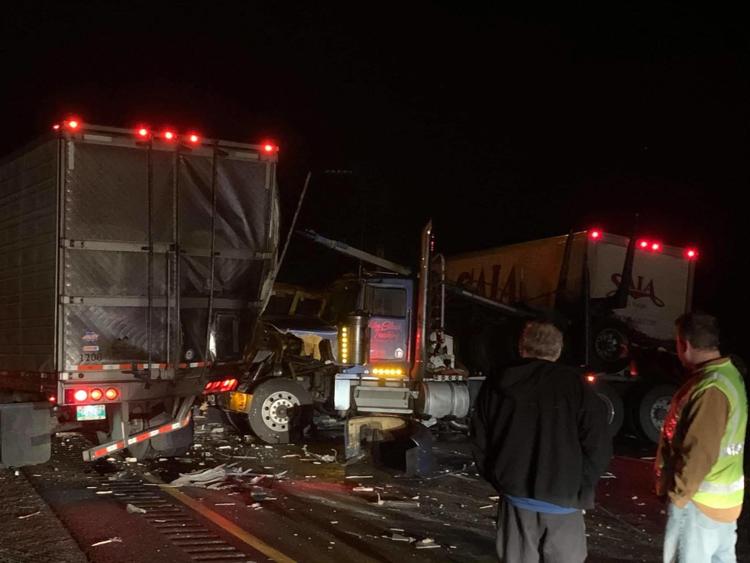 Previous Coverage: ADAMS COUNTY, Wash. - Eastbound lanes of I-90 are closed after multiple semi-truck and vehicle collisions in the area west of Ritzville and east of Moses Lake.
Washington State Patrol says the collision is blocking both eastbound lanes at milepost 195 about 25 miles west of Ritzville and 16 miles east of Moses Lake. A detour is in place at exit 188, Road U SE. 
WSP also says there is a possible hazmat fuel leak, approximately 150 gallons of diesel.
There is currently no estimated time for reopening.
WSP is in route to the scene.
Updated: UPDATE: Both EB lanes of I-90 are fully blocked at milepost 195 due to a collision involving multiple vehicles. A detour will be in place at Exit 188, Road U SE. There is currently no estimated time for reopening.

— WSDOT East (@WSDOT_East) December 3, 2019