The iconic Oscar Mayer Wienermobile is in the Spokane area this weekend.
KHQ's Noelle Lashley spotted the 27-foot-long hot dog on wheels Tuesday at a Spokane Valley hotel. A spokesperson, also known as a "hotdogger" under Oscar Mayer terms, wasn't immediately available. 
Happy Tuesday, everybody! pic.twitter.com/u9lBlix08I

— KHQ Noelle Lashley (@noellelashley) August 13, 2019
The Wienermobile also decided to take in some of the great scenery the Spokane area has to offer, making a trip up to Mt. Spokane Tuesday.
The Wienermobile is scheduled to make appearances on Friday and Saturday at four Rosauer's-owned Supermarkets.
On Friday the Wienermobile will be on the South Hill, first stopping at the Super 1 Foods on 830 E 29th Ave. from 9 a.m. to 1 p.m. Friday afternoon, it will be at the Rosauer's at 2610 E 29th Ave from 2-6 p.m.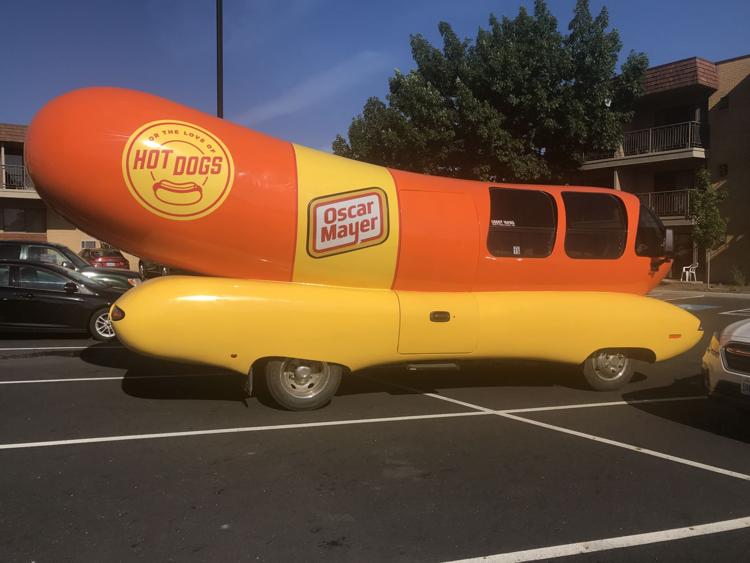 Saturday, the Wienermobile heads north, first stopping at the Rosauer's at 1724 W. Francis Ave from 9 a.m. to 1 p.m. Then from 2-6 p.m., the Oscar Mayer car makes its final stop at Rosauer's at 9414 N Division St.
Craving a selfie with a famous 27ft hot dog on wheels? Stop by one of these upcoming @Wienermobile locations! We can't wait to meat you. 🙂🌭 pic.twitter.com/qwHaa47PcP

— Oscar Mayer (@oscarmayer) August 5, 2019