On Wednesday morning, a suspect walked into the Teamsters building on Indiana and Division carrying a device that he claimed was a bomb. A witness reported the man handing her a manifesto that appeared to be filled with political remarks. The building houses the Spokane County Democrats. The suspect was taken into custody and the situation is currently under investigation. Stay tuned for updates on this story.
UPDATE: DEC. 11 AT 5 A.M.
Washington State Attorney General Bob Ferguson has organized a Zoom call for Friday at 5:15 p.m. following the bomb threat at the Spokane Teamsters building.
"As you may have read in the Washington Post, yesterday there was a terrible incident at the Spokane County Democrats headquarters located in the Teamsters' building," the Facebook event says. "A man threatened to detonate a bomb inside their headquarters and then proceeded to set the office on fire. The Spokane County Democrats lost their supplies and nearly the entirety of their office in the fire."
UPDATE DEC. 10 AT 3:54 P.M.
Spokane Mayor Nadine Woodward and Police Chief Craig Meidl released the following statement regarding yesterday's incident at the local Democratic Party office location on Division Street:
"We share in the outrage and distress of our community in reaction to an attempt to burn down the Teamsters Building yesterday, apparently undertaken to protest government authority.  Threats, intimidation, and violence will never be tolerated in our community, especially in an attempt to terrorize the community into making system change. Collaborating with the FBI and ATF, the Spokane Police Department promptly arrested the perpetrator, secured the safety of the building occupants and has completed its initial investigation. We are grateful for their bravery and that of Shirley Grossman and others who were confronted directly by this man and calmly defused the situation. We will continue to speak up against and condemn all acts of violence and intimidation; and we call on all community members to do the same. All people should remain free to participate in their community and governance without fear of violence and retaliation. During these unprecedented times, we are going to continue to see the effects of mental health challenges along with anger and exasperation brought on by national and global events."
UPDATE DEC. 10 AT 9:52 A.M.
Spokane Police confirm that Peter J Yeager is the suspect behind the bomb threat at the teamsters building Wednesday. He has been charged with first-degree arson and is from Coulee City.
UPDATE DEC. 9 AT 6:00 P.M.
Washington representative Cathy McMorris Rodgers released a statement on the incident saying, "I am so thankful that no one was hurt in today's incident. No one should be targeted with violence because of their political beliefs. As I have said many times before, we must all unite in standing against hate and violence of any kind. It has no place in our community or in the United States of America."
Spokane City Council President Breean Beggs responded as well saying, "my thoughts and appreciation go out to those trapped in the Teamsters Building today and our First Responders who secured our safety once again.  I condemn anyone who uses fear and violence to accomplish a political goal.  Spokane is stronger than fear, and together we stand for peace, justice and a thriving community."  
UPDATE DEC. 9 AT 5:30 P.M.
Spokane Police released an update on the incident saying that after an investigation by the bomb squad, it was confirmed that the device was not an explosive. However, the suspect did start a small fire in the building. The investigation is still ongoing. 
UPDATE DEC. 9 AT 4:20 P.M.
Although we haven't received the exact contents of the manifesto, based on the description from a witness who held it in her hands, it appeared to be politically toned. Shortly after the Spokane County Democrats released a statement on the incident, KHQ presented Spokane GOP Chairman Brian Steele with the limited information we had on the situation. His response was condemning the actions of the individual, saying they absolutely would condemn anybody trying to put forward some political agenda by the use of violence.
"I don't know what this person's agenda may or may not have been, we have great laws, and a constitution that protects us and gives us opportunity for redress in appropriate manners, but we're really glad no one was hurt. Really grateful for that" said Steele. 
The investigation is still ongoing and we will continue to post updates as we receive them. 
UPDATE DEC. 9 AT 1:17 P.M. 
The Spokane County Democrats have released a statement following a bombing attempt at their offices Wednesday morning. It says: 
"We are so relieved that no one was harmed in this reprehensible act of violence. Our primary concern is for the safety of our volunteers and the broader community of Spokane. We urge every elected official and community leader to join us in condemning this apparently politically motivated act of violence. No one should have to fear for their life simply because they participate in our political process."
PREVIOUS COVERAGE: 
SPD has brought a suspect into custody. Police are now working to examine a device that was recovered. A bomb squad is either in route or already at the scene.
No injuries have been reported.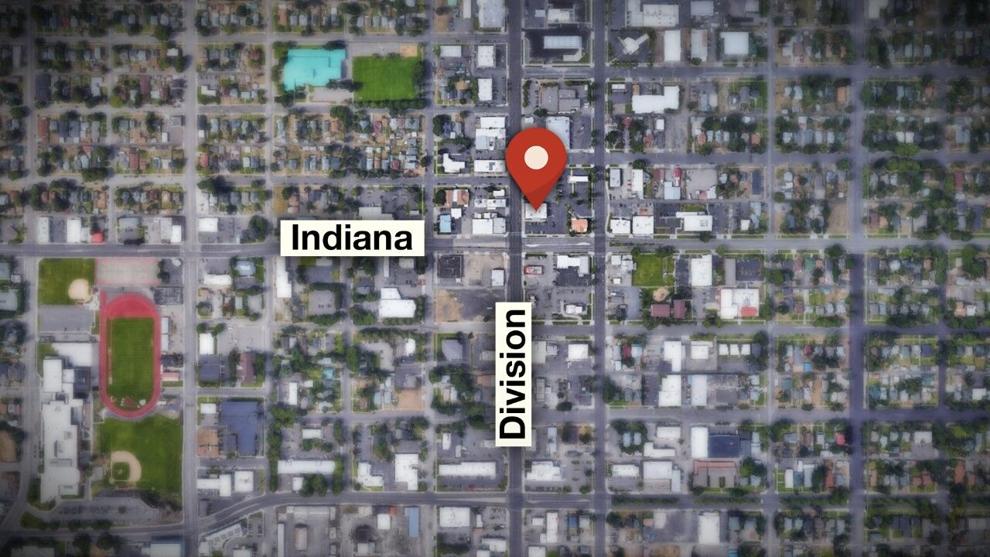 PREVIOUS COVERAGE: 
SPOKANE, Wash. - Spokane Police is investigating a pipe bomb potentially being thrown into the Teamsters building Indiana and Division in Spokane. There have also been reports of a small fire.
A woman who was inside the building told KHQ that a masked man forced his way in the building. The woman said he was carrying a yellow device that looked like a brief case. The woman said the man told her that he had a bomb and that he was going to detonate it. 
The woman also said that the man carried what he called a "manifesto" that was filled with political remarks. 
Police have set up a perimeter blocking off the area. SPD says to avoid the area.
KHQ will update you as more information becomes available.