UPDATE:
According to WSP, no arrests have been made after protesters broke through the gates at Gov. Jay Inslee's mansion. 
According to Washington State Patrol public information officer Darren Wright, there were no reports of violence or property damage. 
WSP is investigating how the breach happened and are taking steps to make sure it does not happen again. 
WSP said Thurston County Sheriff's Office, Olympia Police Department and Washington Fish and Wildlife responded to the mansion.
PREVIOUS COVERAGE:
According to Washington Governor Jay Inslee's office, roughly 200 protesters broke through the gate at the Governor's mansion, carrying Trump flags and signs and chanting "USA".
Washington State Patrol arrived at the scene shortly after and has began clearing the property. The WSP also announced that Governor Inslee and his family is in a safe location and not at the house.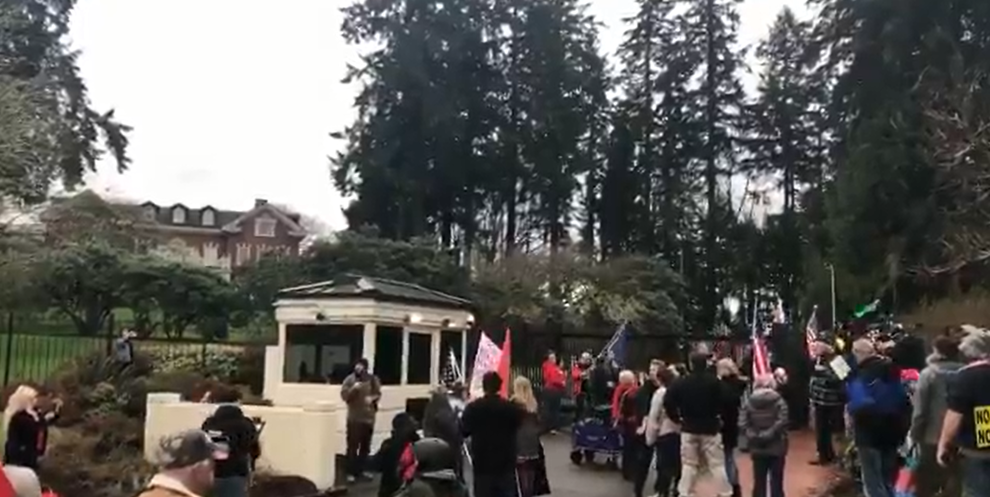 Q13 Fox in Seattle has live coverage of the protest at the Governor's mansion. Click here to watch.