SPOKANE, Wash. - Hundreds of people gathered at the South Hill library for Drag Queen Story Hour. 
Controversy surrounded the event since it was first announced, and each side who showed up on Saturday, June 15, had a different idea of what the event was all about. 
"If you notice, on that side, there is terror and fear and bigotry. On this side, everyone is having fun, the children are laughing. We have balloons and face painting. It's about love and support and access to public," Drag queen, Nova Kaine said.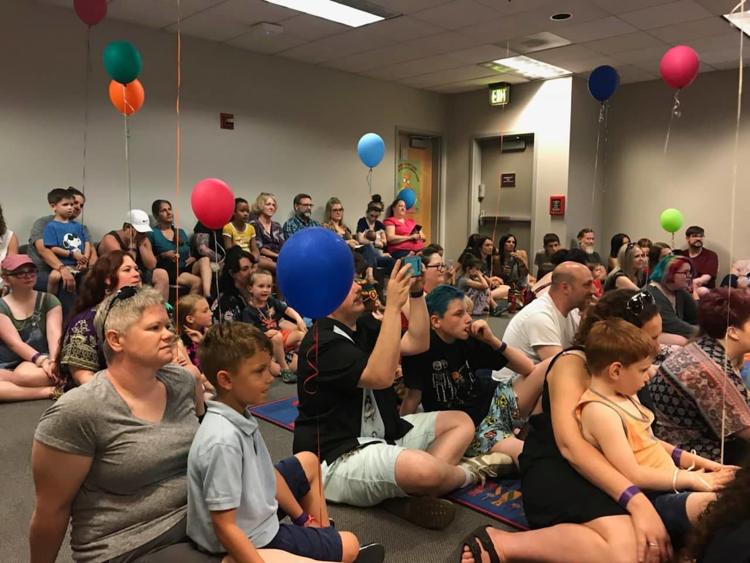 But not everyone approved of who was doing the reading and protesters made sure Kaine and the other drag queens knew it.
For the protesters, their side of the street was filled with prayers and signing and signs that read "Adam and Eve, not Adam and Steve."
Anna Vohach was a member of the group called 500 Moms Strong protesting the event. For her, it wasn't just about standing up for, what she called misogyny, but standing up for children.
"You have men dressing up as women with big boobs, big hair and acting foolish, as if that's all that women are. It gives the message to little boys, that even a man makes a better woman than a woman," Vohach said. 
Vohach said drag mocks women in a repulsive way and are offensive to the gay community.
Kaine would argue that drag queens are performance artists and they're here to be educational and entertaining, not warp the minds of children. 
"If you don't like it, choose not to go, but don't stand and protest against something that you don't understand, obviously don't understand, with hate speech and bigotry," Kaine. 
Another Drag Queen Story Hour is schedule for Saturday, June 22 at Spokane's downtown library. The 500 Moms Strong group says they'll be protesting there too.