SPOKANE, Wash. - The Spokane County Sheriff's Office says a pursuit in North Spokane led to a deadly deputy-involved shooting in North Spokane early Friday morning.
KHQ's Stephanie Stevenson is at the very-active scene at Wall St. & Wedgewood Ave, where Sheriff Ozzie Knezovich tells us based on preliminary information, the situation started with a traffic stop.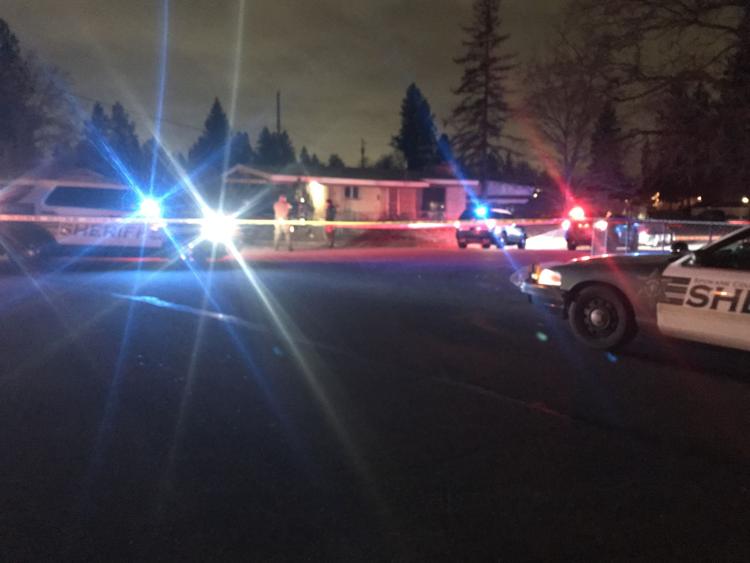 A deputy attempted to conduct a traffic stop near Wall and Weile.
The suspect didn't stop, leading to a pursuit that ended as their vehicle crashed into a fence at a residence. The suspect then got out of the vehicle and approached the deputy. The deputy gave commands and used a taser, but it was unsuccessful.
After a short foot pursuit into the backyard of the residence, the deputy again was confronted by the suspect, who continued ignoring commands. The suspect reached for something towards their waistband/pocket, and the deputy fired his handgun once, striking the man.
Medics were called to the scene, where the man was pronounced dead. No other injuries were reported.
The officer-involved protocol was enacted as the deputy who fired his weapon was placed on administrative leave, and SIRR Team members responded to conduct an investigation.
SIRR Team Investigators ask anyone, not already been contacted by law enforcement, who may have home surveillance video or information related to this incident to call Crime Check at 509-456-2233.
The name of the officer involved will be released by the Sheriff's Office at a later date, as will the identity of the deceased by the Spokane County Medical Examiner.