SPOKANE, Wash. -- It was one horrible crime, but two very different beliefs of how it went down. Police suspect the victim, 13-year-old Russell Evans, was run over by a hit-and-run driver. His body was found in the middle of the road.
Some believe it was an accident and the driver fled the scene. Others say this was something much more sinister.
His sister, Dianna, was just five-years-old when her big brother was killed.
"It was really hard for my little brain to understand," she said. "I remember coming home. There were a lot of people in the living room. I thought maybe it was a party or something. I sat on my mom's lap. She broke the news really slowly. She said he was walking home and something happened, and that he was hurt really bad. She said the doctors tried everything they could, they couldn't save him."
It was June 3, 1989. Russell Evans was just hanging with some buddies and walking home to his dad's place on Spokane's South Hill. His body was found near 12th and Ray. He was rushed to the hospital but died within hours. The internal injuries were just too traumatic.
"My mom told me the doctors tried everything they could, but they just couldn't save him," his sister said.
She said their family's grief was accompanied by so much fear.
"There was no reason why (this happened.) We didn't know who did it," Dianna said. "It was actually really terrifying for me as a child."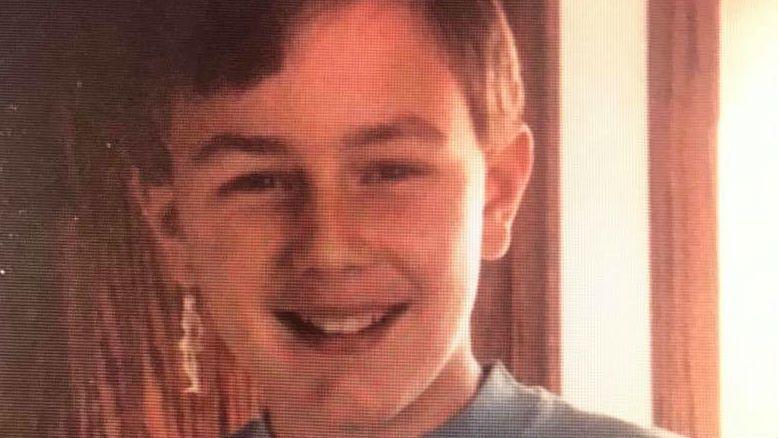 Dianna has spent far more years of her life without her big brother in it, but she thinks of him all the time. The hurt she feels never really gets any easier.
"He was protective, he was playful," she said. "My mom was really strong for me," she said. "She let me talk about it when I wanted to. She cried with me. There is no right way to do grief."
The sudden passing crushed the entire family, including his beloved cousin Chris.
"He died the night of my birthday," Chris said.
Chris and Russell were so close, more like brothers. The loss has been devastating.
"We were only about 11 months apart," he said.
Initially, the family viewed it as a tragic accident. They said police told them it was a likely hit and run.
"This was no accident, something happened to him," Chris said.
His sister agrees.
"I think, well obviously someone did it," she said. "I don't know what lead up to it. Only God really knows. I don't even know if Russel knew who did. But someone is responsible for his death and they know they were."
The family hired their own experts to look into the case. That included a pathologist who found injuries consistent with a brutal beating before he was hit. The family was told he had fingerprint bruising on his arms, among other injuries that couldn't have been the result of a car hitting him.
"His knuckles looked as if he got his fight in to try to protect himself," Chris said.
They believe whoever did this, may have run over Russell after beating him. Some question whether he was run over at all.
The only thing they're sure of is that this world is a much darker place without Russell Evans in it.
"I got to go become a man, have children, a wife," Chris said. "Russell didn't get to do any of that. It all got cut short, he didn't deserve any of that.
If you can help solve this case, please call SPD.