SPOKANE, Wash. It feels like big city gridlock. Cars lined up from Fifth Avenue and Sherman down to Second Avenue.
The heavy traffic has Executive Director Of Spokane Hope Danette Driscoll concerned, "The number of cars coming through this intersection has about quadrupled in the last week because of the detours." 
Her biggest fear became a reality last week. A car crashed into her building and damaged the area where pre-schoolers spend time learning. Thankfully, classes were not in session at the time.
Spokane Hope isn't taking any chances. They've taken steps to make sure their students are safe "We have to move our classes to the back of the building now because of the car incident."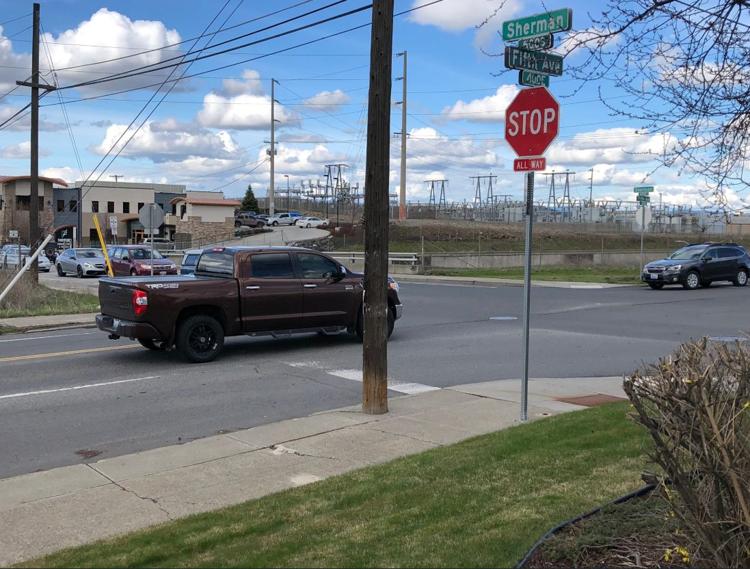 Steve O'Strobeck is an avid cyclist who rides almost daily. Steve says he's had to keep his head on a swivel at this intersection because of all the extra traffic "It becomes more dangerous. You just have to be looking out for yourself a little more, and there's really only one route down for the cars, so it makes sense its kind of congested here, and it's getting pretty bad."
Both Steve and Danette would like the City to step in and do something. Danette has a place they could start. 
"We would really like to see a stop light put in just like there is a stop light at the following two intersections on Sherman. Just for the safety of not only the pedestrians but the drivers and our program."
The City of Spokane says that field engineers have requested emphasis patrols at that intersection during the morning and evening rush hours. A city spokeswoman also told KHQ that the engineers would also look at other options to increase safety.
If you would like to report a problem intersection, you can call 311.