A reserve officer with the Soap Lake Police Department is being investigated for driving under the influence and hit and run after he crashed a police vehicle Thursday night. 
Police say that around 8:00pm on February 18th, a Franklin County Sheriffs Deputy stopped to check on a Soap Lake K-9 Police vehicle that was in the ditch along Highway 395 north of Pasco.
The deputy found 49-year-old Shane Jones, a reserve officer with the Soap Lake Police Department, with the wrecked vehicle which also had a dog inside.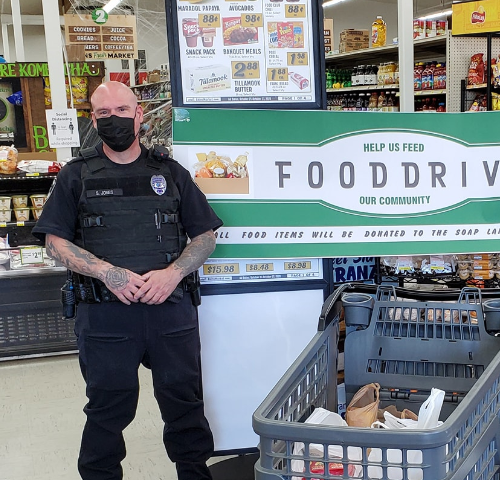 Jones was detained while the deputy investigated him for DUI. While he was being taken into custody, Jones resisted arrested and the deputy ended up having to use force. During the struggle, Jones was seen hitting buttons on a remote and was thought to be attempting to release the dog inside the vehicle to come help him.
Washington State Patrol is also investigating Jones for a hit-and-run that happened earlier in the day. 
In a statement, the Soap Lake Police Department says that Jones was in possession of a take-home police vehicle, but was not using it on official police business. The police department says that Jones was immediately terminated when they were made aware of the incident. 
"I am deeply troubled by this now-former reserve officer's behavior," said Soap Lake Police Chief Ryan Cox in a statement on their Facebook page. "This individual violated department policy and the law, and betrayed the public's trust and our agency standards. Absolutely no one is above the law, especially police officers. The Soap Lake Police Department is treating – and will continue to treat – this serious incident both professionally and transparently."