SPOKANE, Wash. -- A man who admitted to murdering a 15-year-old girl in 1982 may be released from prison before serving his full sentence. Convicted killer, Arbie D. Williams, has a parole hearing set for April. If they find him fit for release, he could be out as early as July.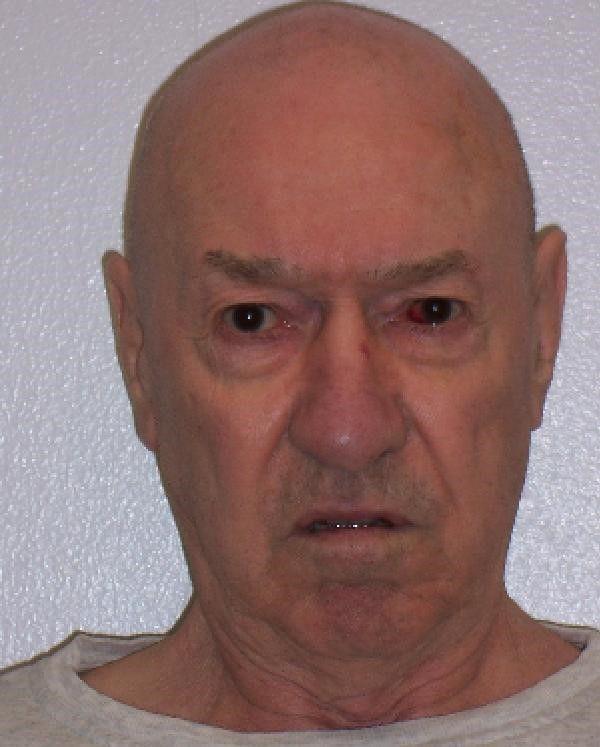 The family of murder victim Linda Strait received the notice earlier this month saying in part, "I am writing to inform you about a parole hearing that will be held for this offender (Arbie Williams) in the near future. This hearing has been tentatively scheduled for the April 10th, 2019 docket. As a victim or survivor of this crime, you have a right to make a statement to the Board, but you are not required to do so."
Deputies arrested Williams 24 years after they say he abducted, raped and strangled the teen. His DNA was found near her remains.
Linda's cousin John Milla said Linda was kidnapped during an errand that should have only taken 10 minutes.
"It was September 26, 1982," he said. "She walked to the neighborhood grocery store to get stuff for a perm and a gallon of milk. She never came home."
The North Spokane store was less than 500 feet from the family home.
"The following day we got the news, a fisherman had found her," John said. "She had been kidnapped, raped, suffocated and dumped in the Spokane River. This was somebody's little baby. This was our Linda."
Linda was a bubbly sophomore at North Central High School. She was in the band, a good student and very close with her family. The crime rocked the entire community.
Nearly 500 people turned out for her funeral. The grieving, and the fear, carried on for years and years.
"We never felt safe again," Linda's cousin Mary said. "Everything that was good and safe in the world, was no longer that way."
A year passed, then two, then 20 with no news on the case. Deputies had physical evidence to work with. A pillow case with semen on it was found near Linda's body. In 2006, that would be what would lead investigators to Arbie Williams.
"Detective Hines from the Spokane County Sheriff's Office submitted the DNA in the cold case file and there was a hit," John said.
Williams was a stranger to Linda's family. They had never heard of him, but law enforcement certainly had.
"He was in (prison) for kidnapping two little eight-year-old girls from Trentwood Elementary," he said.
Reports state Williams lured the little girls into his car by saying he needed help finding his dropped keys. One of the girls was able to run away, the other was repeatedly sexually assaulted and choked. Deputies say the suspect left her for dead. She survived and ran for help as soon as he took off. His sentence for those crimes was almost up when Detective Hines connected him to Linda's murder.
"He was weeks away from being released when the DNA got a hit," John said.
The new charges ensured that wouldn't happen.
"At the time, the family was just so relieved there was a resolution to this mystery that had gone on forever," John said.
A trial date was set in 2006, but then the dread of the trial crept in. The family knew gruesome details of Linda's final moments would be talked about in open court. They knew they'd have to see the killer every day for weeks. A plea deal was reached, and in July of 2006, Arbie Williams went before a judge for sentencing.
"We were there in the courtroom at the time," John said. "I had a hard time focusing on what he was saying because I knew for the first time in my life, I was looking at pure evil."
John says the term 'life sentence' was used, but in reality, Williams was only sentenced to 20 years.
"I can only speak for myself, but I was assuming, with the horrendous things he had done, he was in for life," he said. "But in reality, he plead guilty for a 20 year sentence."
One they now know because of that letter, he might not even serve in its entirety.
"They all got blindsided," he said. "It was out of the blue. No one know this was coming."
Three of Linda's cousins plan to be at the hearing in April in person. They are gathering up letters and statements from friends, family, law enforcement and our community to plead with the board to keep Williams behind bars. It's something the letter makes clear, they can do.
"The (Indeterminate Sentence Review Board) must determine whether this offender has been rehabilitated and a fit subject for release before he or she can be released to the community. If the Board finds that the offender should not be released, more prison time will be added to the minimum sentence."
The family was prepared for the date Williams sentence was up, but not for this.
"That's the rub, he hasn't even served his full sentence. What is it five years early, six years early?!"
The Department of Corrections sent KHQ this email Monday afternoon regarding his release, "Arbie Williams, DOC 228108, has an earned release date (ERD) of July 19, 2019. That is an estimated earliest and not a set release date. About four months before his ERD, he will go before the Community Custody Board and they will determine if he is eligible for release or they may extend his sentence. His maximum term is Life.
They say Linda is always with them. They think about her every day. They say knowing the man responsible for taking her from them is unable to hurt anyone else, kept them going.
"To live through and cope with something like this, you have to compartmentalize it," Linda's cousin Mary said. "She's always with us, but you have to put it in a place where you can still function. Part of that is him being in prison."
For more on the family's process click here