SPOKANE, Wash. - A driver rammed their truck into the side of a Spokane home on the corner of Elgin and Francis Avenue Sunday.
There was significant damage to the side of the house and pieces from the exterior were found all the way in the neighbors garage.
The homeowners said this is the fifth time someone has driven through their fence, but the first time someone drove into the house.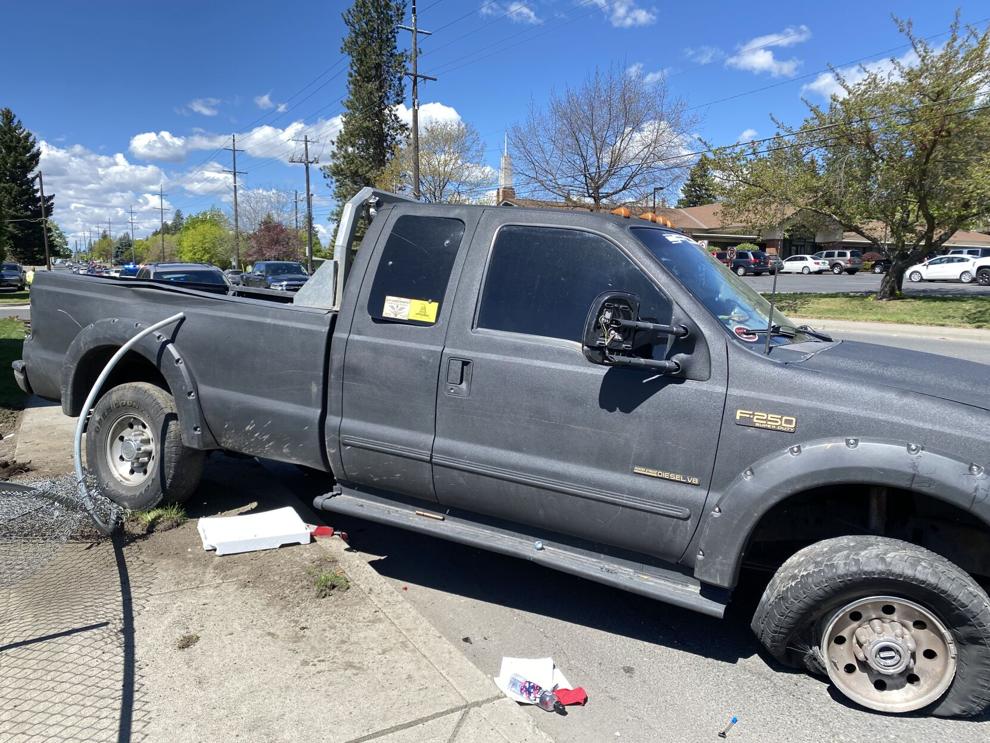 Homeowners said that the driver took off running following the crash. Police are on the scene and it is believed by the family living there that police have located the driver.