MOBILE USERS CLICK HERE FOR PHOTOS, VIDEO, AND SPEECH
Ava Sharifi is a 17-year-old student at Lewis and Clark High School in Spokane who gave a powerful speech to the student body during a school assembly in remembrance of Martin Luther King Jr. Day.
Sharifi didn't post video of the speech to YouTube until February 8th, almost a month later but the video is quickly gaining traction for the powerful message Sharfi shares: "We Are All Human"
In her speech she talks about her experience growing up in a family who identify as Muslim during a time "Islamophobia" has swept through the nation. Even though she was born in the U.S. and is just as "American" as anyone else who was born in this country, she has experienced racism and has been ostracized for the color of her skin and her religion. 
She begins the speech going back to her childhood.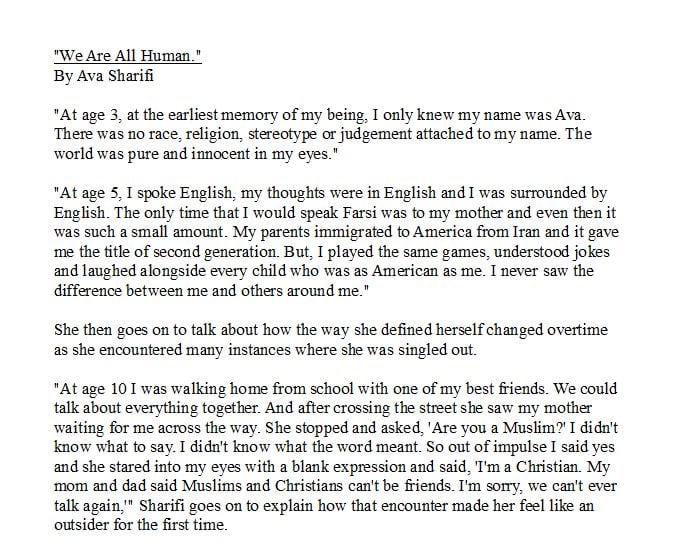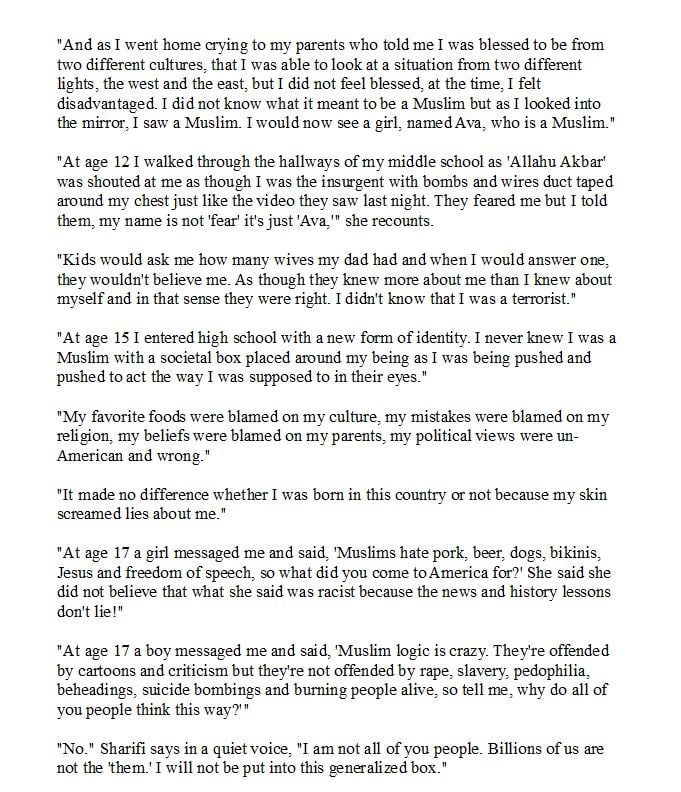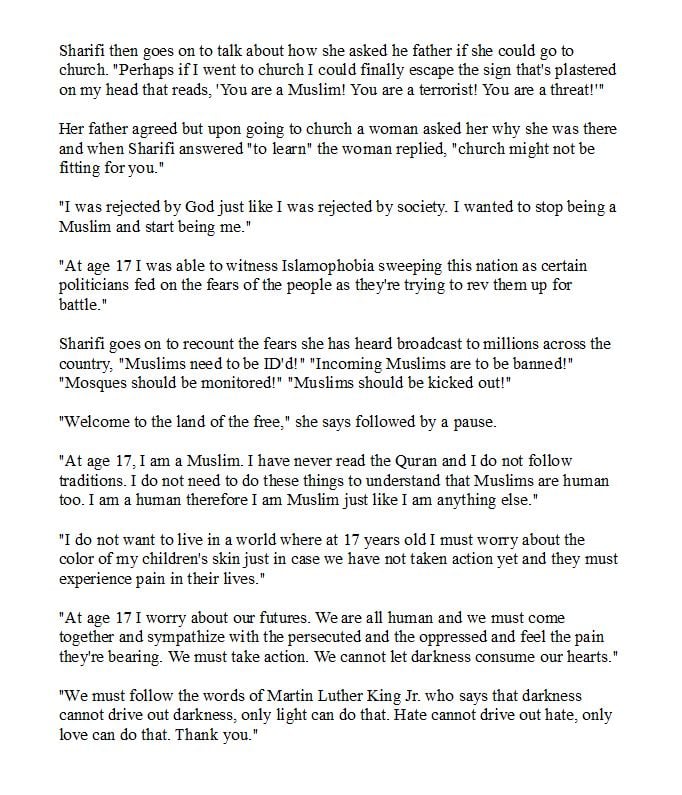 Ava also stopped by KHQ to do a live chat with viewers who had seen her story. You can check out the video as well as some of the comments below.