A photo of a squirrel smelling a yellow daisy has been going viral around the globe this week. This led to a KHQ viewer submitting her own photo of a flower-smelling squirrel, which is also fantastic.
Dick Van Duijn, a Dutch photographer, captured the viral photos in Austria. He told NBC he took almost 500 pictures before capturing the exact moment when the squirrel leaned in, smelled the flower and even appeared to give it a hug. The photographer says the squirrel later decided to eat the flower.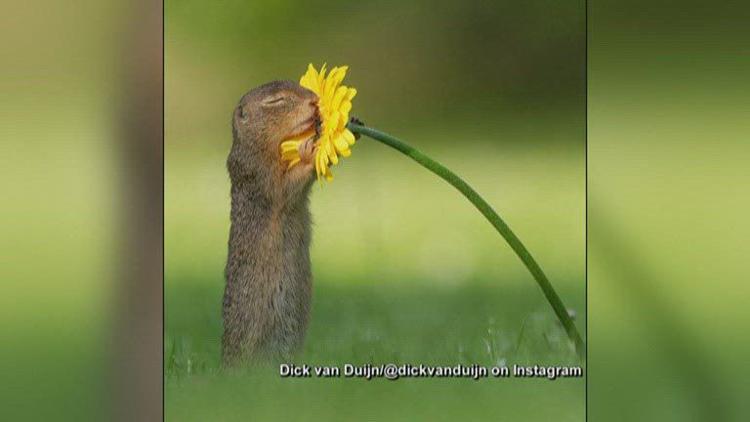 After KHQ shared photos of the Austrian squirrel on its Facebook page, friends of Tina Penny tagged her in the post, asking that she share a photo with some similarity.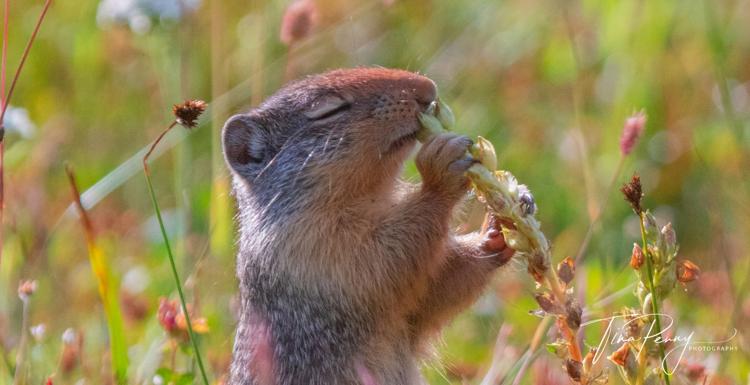 The Spokane woman captured an amazing photo of a ground squirrel while visiting Glacier National Park. Just like the Austrian squirrel, Tina says the GNP squirrel stopped to smell some flowers, then eat them.
We can confirm, there is no such thing as too many flower-smelling squirrel photos, and invite you to share any future ones you are able to capture.