SPOKANE, Wash. - Sometime a little patience pays off. Such is the case for 52-year-old David Potter.
Last September, while Potter was asleep in his South Hill apartment, someone broke into his home and stole his two electric guitars.
Potter thought he'd never see them again.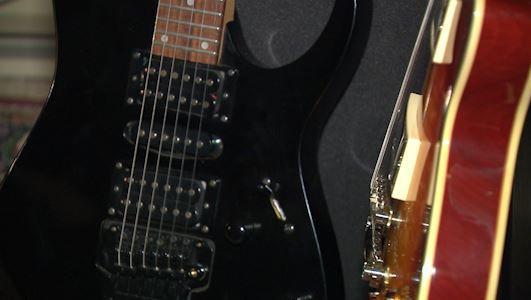 But it turns out someone found the guitars on their property and decided to give them to their son - who plays the guitar. That son did a little digging and found our original story about the stolen guitars. 
Instead of keeping the guitars for himself, the man decided to do the right thing and turn them into the Spokane Police Department.
SPD returned the guitars to Potter Wednesday.