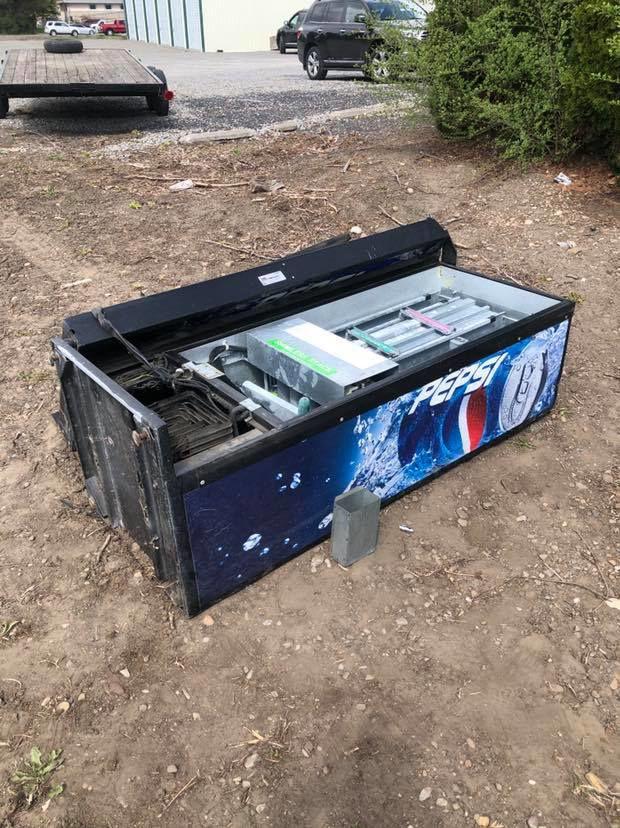 Update:
SPOKANE VALLEY, Wash. - A vending machine that was seen being stolen from a Spokane Valley business on security footage has been located. However, the machine was destroyed.
ProFormance Lube Owner, Ryan King, said the pop machine is beyond repair. 
King is now asking anyone who may recognize the men seen on the footage stealing the machine, or anyone who might have information about the theft to call Crime Check at 509-456-2233.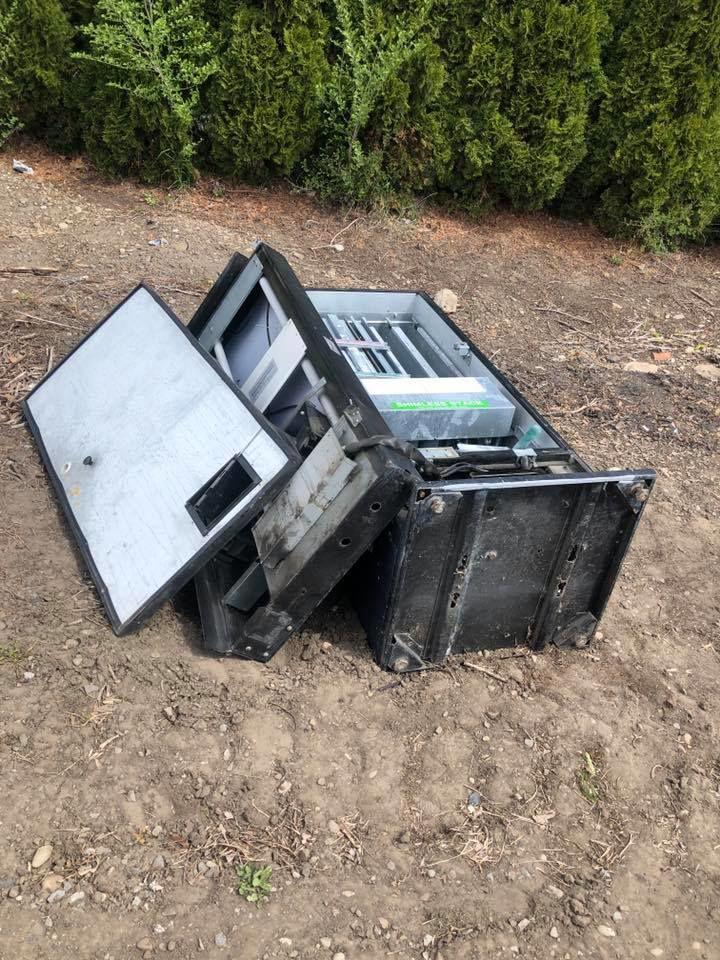 Previous Coverage:
SPOKANE VALLEY, Wash.- Surveillance cameras caught thieves in the act of stealing a vending machine from outside a car service shop located across the street from a police station.
When Ryan King, owner of the Proformance Lube Center, showed up to work on Wednesday morning, he noticed something was missing.
"We have had small thefts, but nothing this drastic, King laughed. "As soon as we got in we could tell it was gone."
Sure enough, the giant blue soda pop vending machine that sits right outside the building was no where to be seen.
King said his first though was to check the surveillance cameras to see how the pop pirates even moved what King calls, "a monstrosity" of a vending machine.
And what he saw... two people loading the 700 pound Pepsi machine unto the bed of their pickup truck.
"I was amazed because it's pretty heavy," King said. "It just goes to show how brazen criminals are."
Corporal Mark Gregory calls this one of the stranger thefts he's seen, but said he's not surprised because thieves will target anything not bolted down.
King reported the theft to Crime Check and says he is hopeful the thirsty thieves will be caught.
"I doubt I'll ever get the machine back," King said. "But I'd like to see those two spend a couple nights in the iron bar hotel."
If you have any information regarding the theft, or recognize the people or vehicle in the video, please call Crime Check: (509) 456-2233.