SPOKANE, Wash. -- One local man spent his Thanksgiving break dealing with the aftermath of an electrical fire in his truck.
It happened while he was driving along Geiger Blvd. Within minutes of noticing some light smoke, he said the truck was engulfed in flames. The fire destroyed the vehicle.
Friends reached out to KHQ's Hayley Guenthner after realizing the truck isn't the only thing he's now missing.
"I was going to head down to do the laundry," said truck owner Scott Snyder. "It had all of my clothes inside."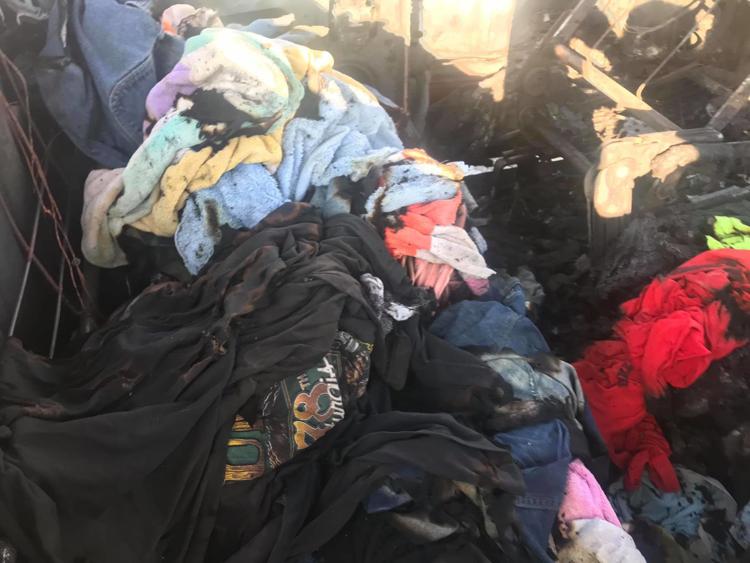 There's no good time to have to deal with something like a car fire, but there are certainly days where the tumble is worse than others. Days like laundry day.
"Look at this, I had towels, my sheets, blankets, shirts pants," he said. "Yep, everything."
Scott Snyder is a truck driver and is constantly on the road.
"I come home probably every two weeks," he said.
And the first thing he does after days on the road is load up his Dodge for the laundromat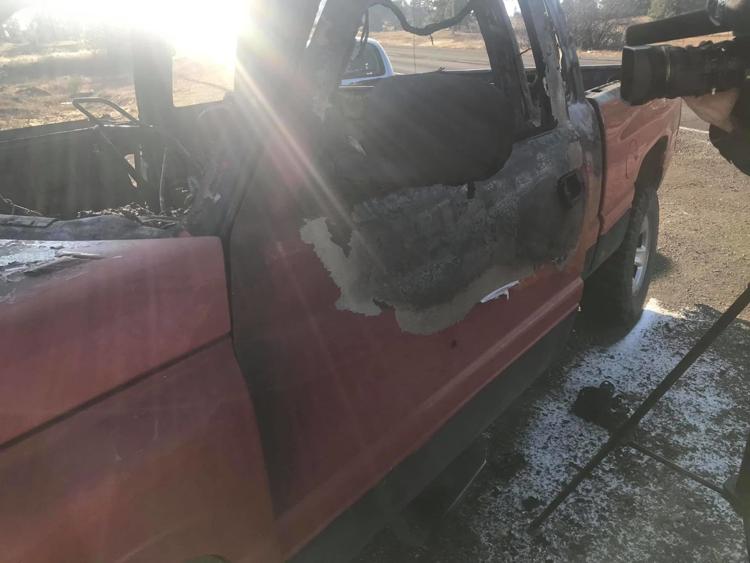 "I am a flat-bedder," he said. "I constantly get dirty with chains and everything. I just go through clothes."
Now the only clothing items he has to his name are some loaners from his boss. Friends said, "Help Him Hayley" after realizing just how big of a loss this is for Scott
"I am not one to ask for help no," he said. "My friends (contacted you because) I probably helped them out. That's all I want to do. I help people out when I can."
And he says even after quite the cycle of bad luck, he won't stop.
"At least I don't have to do laundry now," he said.
Snyder also refuses to let this Thanksgiving nightmare wash away his sense of humor.
"You know, I should have just thrown the turkey in the truck," he said. "I would have had it cooked and baked. I wouldn't have had to fire up my stove."
Snyder only had liability insurance on the truck, making matters even worse for him.
If anyone out there is interested in helping him, feel free to contact our Hayley Guenthner.