SPOKANE, Wash.-Two Eastern Washington football players have been identified as the men injured in early Saturday morning shooting near North Division Street and Main Avenue in downtown Spokane.
Just before 1:30 a.m. this morning officers were advise there was a shooting.  Spokane Police had units near by and found two victims within a minute.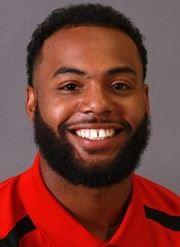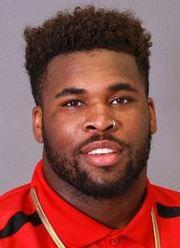 The victims have now been identified as Dehonta Hayes, 22, and Keith Moore, 21, two starting players for the EWU football defensive team.
Both men are in serious condition with non-life threatening injuries.
In a statement from EWU SID Dave Cook, both players are expected to fully recover: 
Eastern Washington University can confirm that the two individuals shot in the incident in downtown Spokane early Saturday morning, July 13, are student-athletes on the EWU football team. Our first priority is to provide support and comfort to the students, their families, and their friends. Our thoughts are with them during this difficult time. We are pleased to report both students are expected to fully recover.

University leadership, including athletic director Lynn Hickey, is working with head football coach Aaron Best to monitor the situation.

Details relating to the incident itself will come from the Spokane Police Department. Due to the nature of the incident, the ongoing police investigation, and out of respect for the victims and their families, no other details can be provided at this time.
Major Crimes Unit detectives investigated the scene; collecting physical evidence as well as interviewing numerous witnesses. At this time no one has been arrested. Police are still looking for a motive. 
Anyone who witnessed the incident or has pertinent information and has not spoken with investigators is asked to call crime check at 509-456-2233, reference case 2019-20129656.