Wade Robson: 'Pedophile' Michael Jackson Abused Me For 7 Years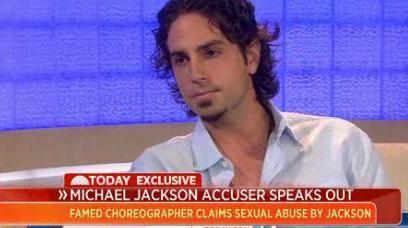 Tags
As featured on
TODAY.COM - In 2005, as the first defense witness at Michael Jackson's trial, where the singer was accused of molesting a 13-year-old cancer survivor. At the time, Robson was unequivocal: He was not sexually abused by the man known as the King of Pop. But eight years later, he has changed his tune.
Weather Alert
...FREEZE WARNING REMAINS IN EFFECT FROM 1 AM TO 8 AM PDT
WEDNESDAY...

* WHAT...Sub-freezing temperatures as low as 26 expected.

* WHERE...Chewelah, Cheney, Tyler, Chattaroy, Republic, Curlew,
Colville, Ione, Metaline Falls, Usk, Diamond Lake, Newport, Priest
River, Priest Lake, Plain, Winthrop, Twisp, Mazama, Deer Park,
Clayton, and Loon Lake.

* WHEN...From 1 AM to 8 AM PDT Wednesday.

* IMPACTS...Frost and freeze conditions could damage or kill
sensitive plants.

PRECAUTIONARY/PREPAREDNESS ACTIONS...

Take steps now to protect tender plants from the cold.

&&


Get up-to-the-minute news sent straight to your device.
Topics
Breaking News
Weather Alerts
Top Stories