On Thursday, the Washington State Department of Natural Resources released a simulation showing what might happen to Washington state if a tsunami were to hit. 
The simulation is for a hypothetical magnitude 9.0 earthquake on the Cascadia subduction zone. 
The height of the waves are shown through color with red being 10-feet or higher and purple being 10-feet or lower.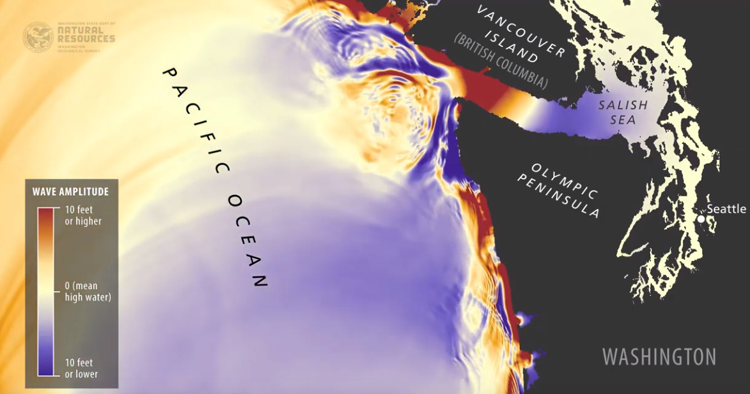 The simulation show the 10-foot or higher waves moving through the Puget Sound, hitting the islands. 
According to the simulation, Seattle would see waves less than 10-feet. 
The simulation is a work in progress and will continue to be updated over the next few years.