SPOKANE, WA- Saturday night is the Lilac Festival Armed Forces Torchlight Parade. Here are some things to consider if you plan to attend
WHEN IS IT? 
The parade begins in downtown at about 7:45pm on Saturday. 
WHERE CAN YOU WATCH 
The parade begins at Spoakane Falls and Washington Street and then winds all through downtown. Just about anywhere along the route you can have a good view of the parade.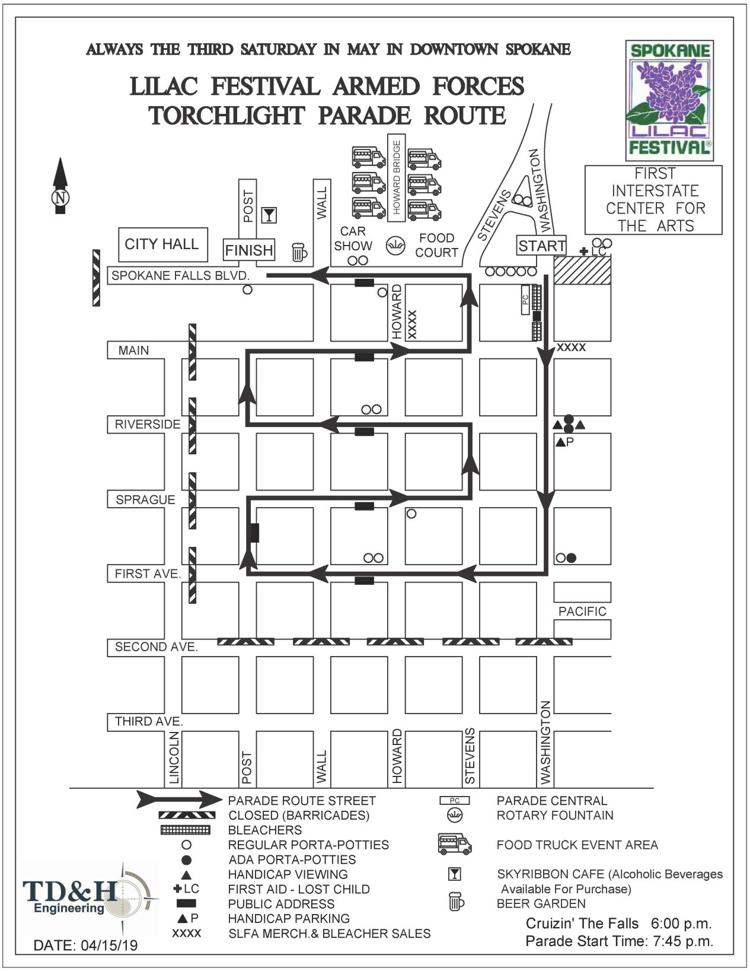 If you don't feel like seeing it in person, you can watch from the comfort of your couch. SWX will have live coverage starting at 7:30pm. You can also watch on KHQ.com and on the KHQ Facebook page.
BE SAFE
Spokane Police will be providing security for the event. To help ensure the safety of people attending as well as those that are in the area, officials are asking for the community's help with following a few safety tips:
Be aware of your surroundings.

Immediately report suspicious activity to law enforcement officials.

Never leave children unattended.

Lock ALL vehicle doors and secure windows. If possible use a vehicle anti-theft device.

Do not leave any valuables in vehicles.

Carry purses and wallets on you and in a safe place.

Choose an alternative route to avoid congestion if you do not need to be downtown.

Take public transportation if you can.

Drivers should slow down and be aware of extra pedestrian activity.

Pedestrians should exercise extra caution and watch for traffic.

Do not leave purses or bags unattended.

Animals are prohibited during special events, so please leave them at home (service animals are permitted).

Remember open containers are not allowed.
"This is a fun event for families and people of all ages "advises Police Chief Craig Meidl. "By working together with the community we can ensure the Lilac Parade remains a safe and enjoyable event to honor our Armed Forces."
MORE INFORMATION
For more information about the Lilac Festival Armed Forces Torchlight Parade visit http://spokanelilacfestival.org/parade/