Crews in Canada are working to contain a massive wildfire burning in Northern Alberta, leading to some smoke and haze in parts of the Inland Northwest.
The Chuckegg Creek Fire has burned over 370,000 acres (150,000 hectacres) and is still considered out of control. A red flag warning is in place, as no significant rainfall and warmer temperatures are expected in the forecast.
Another fire in the High Level Forest Area is "Wildfire HWF066" near Steen River and is burning over 42,000 acres. Road closures are in effect for Highway 35.
Evacuation orders are in place for the following areas: Town of High Level, La Crete Ferry Campground (east to range rd. 164, and north and south of highway 697), Steen River.
Alberta Wildfire says 142 wildland firefighters, 23 helicopters, one airtanker and eight pieces of heavy equipment are placed around the area to take action on any new potential wildfire starts.
A status map from Alberta Wildfire shows numerous fires in the province, some out of control (red), some being held (yellow) and others under control (green).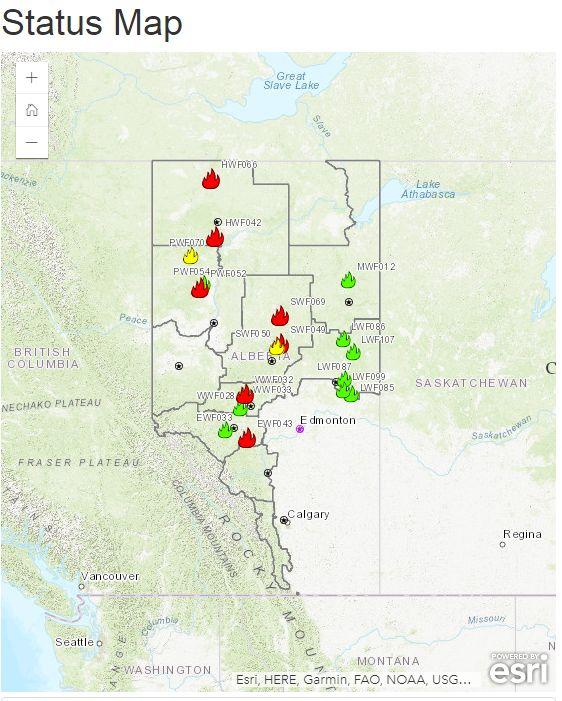 Smoke from the fires has been trickling down into some northern parts of the Inland Northwest. The National Weather Service says some residents in northern Montana, North Idaho and northeastern Washington could be noticing an increase in haze.