SPOKANE, Wash. - Kirsten Hallstrom woke up on Wednesday to find snow-covered tree branches on roofs and scattered across the road in her Spokane neighborhood. Her predicament was like many other Spokane residents, but she had an extra layer of stress: she was moving out of her home that day.
"It was just chaos," Hallstrom said. "It felt like a war zone with tree limbs everywhere. I was in a little bit of a panic."
She wasn't alone. Stephanee Newman's way to work was blocked by those branches, and her firefighter husband Corey had the day off. The family suited up, their five-year-old son Jonah got his hard hat and they decided to use the day to make a difference by cleaning up the mess.
"We love our neighbors, we love our neighborhood," Stephanee Newman said. "You know we've been on the receiving end of kindness before so... wanted to pay it forward to people."
The family worked together for hours to clear yards throughout their neighborhood. Hallstrom, who is moving to Seattle, says it was a wonderful surprise that brightened her stressful day.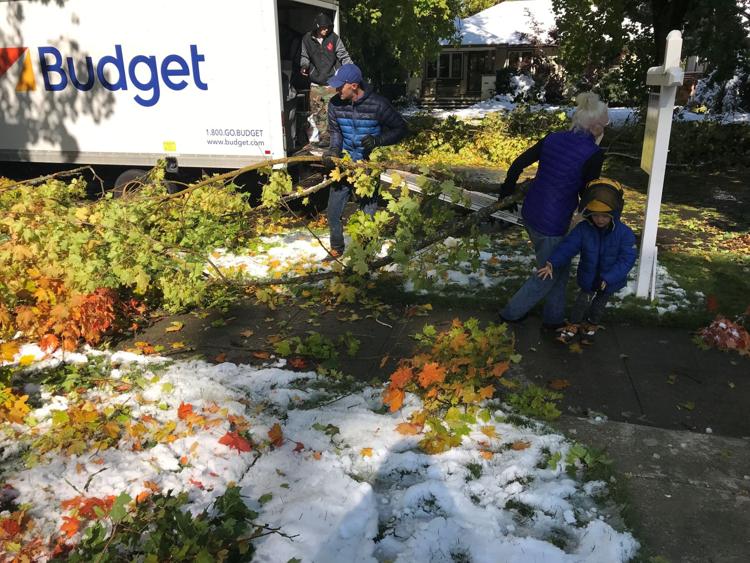 "It makes me really sad that I'm leaving good neighbors like that," Hallstrom said. "You just don't find that very often. It's a unique thing to have neighbors that care that much."