SPOKANE, Wash. - Most of Eastern Washington and North Idaho will be under a winter weather advisory according to the National Weather Service.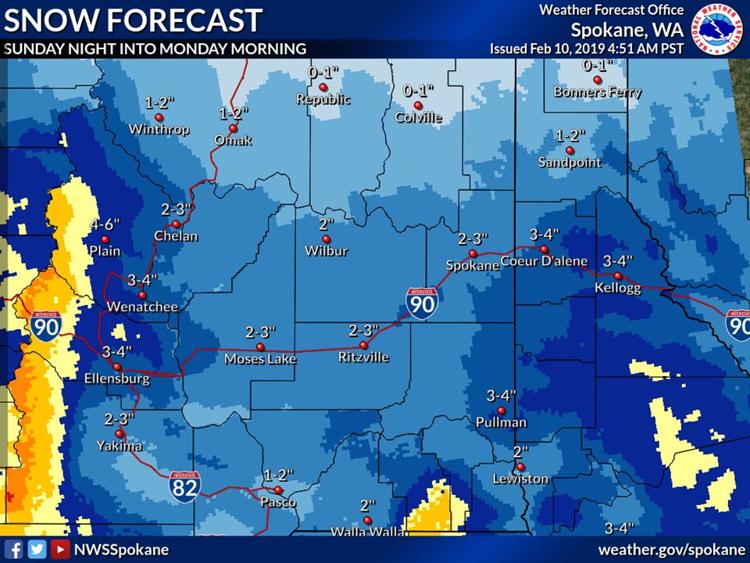 A series of winter storm systems will continue to impact the Inland Northwest Sunday and into Monday.
According to the National Weather Service, snow accumulation in the Spokane County area will be 2-3" this evening into the Monday morning.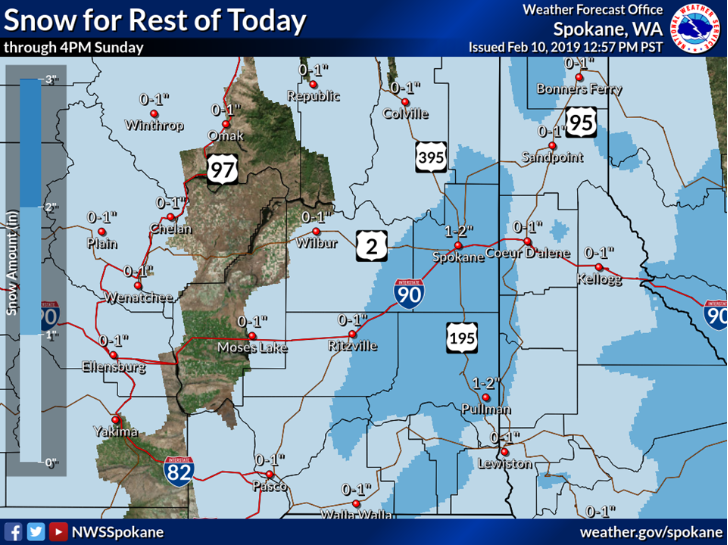 According to NWS, Earlier forecasts showed Spokane would accumulate approximately 2" of snow by 4 p.m. One storm will bring further light snow accumulations Sunday over the Palouse and Idaho Panhandle before a chance of significant accumulation comes Sunday night and Monday morning.
A fast but potent storm will spread moderate amounts of snow across the northern Columbia Basin and mountains north and east of the basin Sunday night and into Monday morning.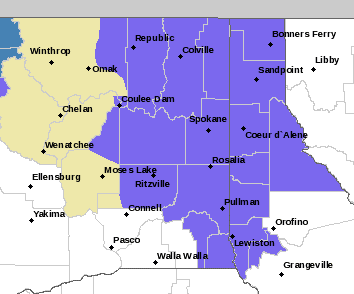 A winter weather advisory will be in effect until 10:00 a.m. Monday. Plan on slippery road conditions and hazardous conditions that could impact the Monday morning commute.