PULLMAN, Wash. - Washington State University (WSU) veterinarians performed a rare brain surgery that will give a retired, purebred maine coon a chance at living a longer life without diabetes.
HoneyBee, the 10-year-old retired Japanese show cat, was admitted to WSU's Veterinary Teaching Hospital earlier this month with a pituitary gland tumor at the base of her brain.
"She was on death's doorstep," HoneyBee's owner Mollie Mansfield said. "We weren't sure if she was going to live to her tenth birthday."
HoneyBee's health issues started in November when she started to lose her hair and was urinating and drinking water excessively. She was diagnosed with diabetes mellitus, a condition where blood sugar levels are high and not enough insulin is produced to regulate blood sugar levels.
HoneyBee's case was more severe. She required a dose of insulin more than 20 times the regular dose. 
"With the tumor removed, we hope over time HoneyBee will require very little to insulin and potentially be cured of her diabetes mellitus," Pituitary Surgical Specialist Tina Owen said.
Since the tumor was removed on June 3, HoneyBee only needs a regular dose of insulin. Some days, she doesn't require any dose at all.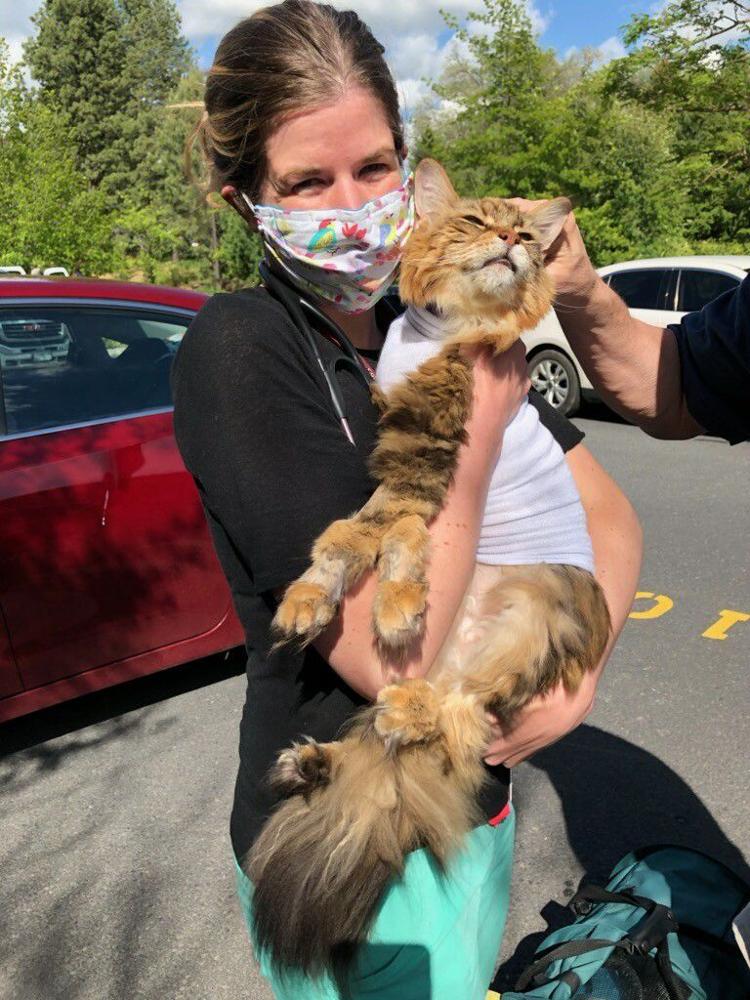 WSU's teaching hospital was the first university and now one of three hospitals in the nation that provides pituitary tumor surgery.  
Back at home, HoneyBee is growing back to her health, 15-pound self in Olympia, Washington. 
"They are magic, this pituitary team," Mansfield said. "HoneyBee is eating well, her coat looks good, she looks alert and her legs are getting stronger and she is starting to do her jumping again. It's a miracle."