(BPT) - It's a new year and you know what that means — it's personal inventory time and a chance to set new goals for yourself.
But if you're one of the nearly 18 million Americans living with atopic dermatitis (AD), a skin disease also known as eczema,1 have you ever worried that working towards new goals can mean straying from your typical routine and may trigger a flare up? Eczema may develop during childhood and often appears as a rough, red skin rash most commonly found on the face, neck, arms, and legs, depending on age.2 About 90 percent of those with eczema have the mild-to-moderate form of the disease.3 Places where your body bends — like your elbows or back of your knees — are common areas affected. However, eczema may appear differently on different people.2,4
This new year as you set your goals, you should also keep your triggers in mind. Here are ways to address some of the most common triggers this winter season:
1. Create a daily skin moisturizing routine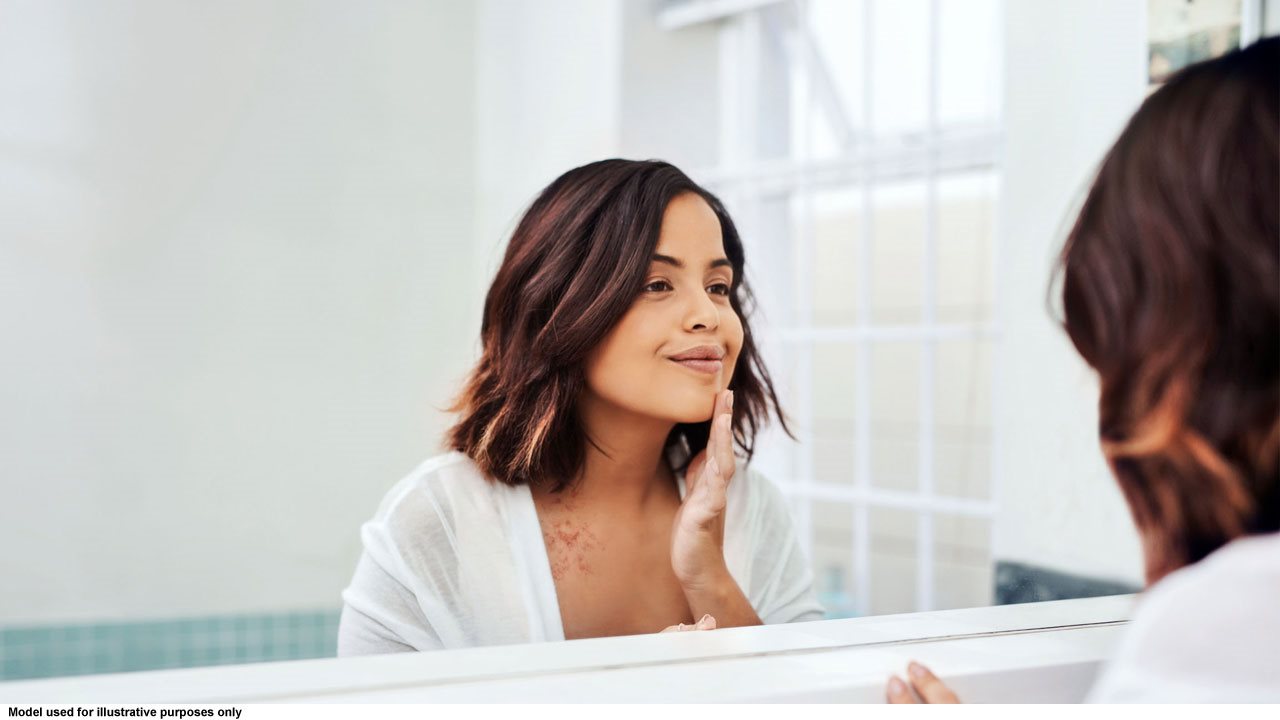 Arm yourself with moisturizers that will keep your skin hydrated — ointments, creams, lotions7,8 — and have them on hand in a backpack or purse to allow for frequent application.2 You may not be able to control the weather, but you may be able to limit the impact it has on your eczema.
2. Update your wardrobe to avoid irritating fabrics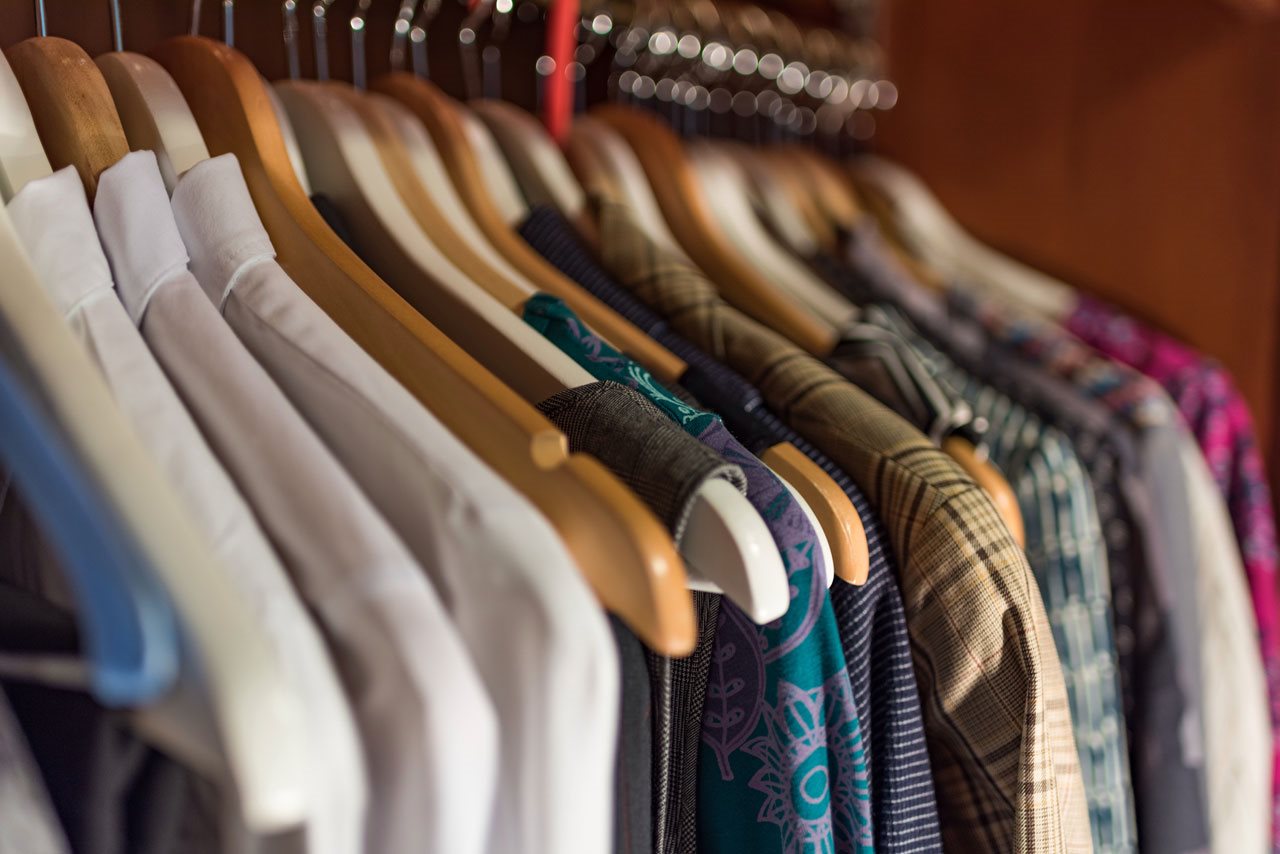 Looking to change up your style in the new year? Start by revisiting your wardrobe and avoid wearing any clothing that irritates your skin. Some of the fabrics we often turn to in colder weather, like wool, can be rough and exacerbate symptoms.9 Start small, for example, by removing the tags on your clothes and covering inner seams with soft fabric, like an undershirt, so they don't brush against your skin.
3. Be mindful of personal food allergies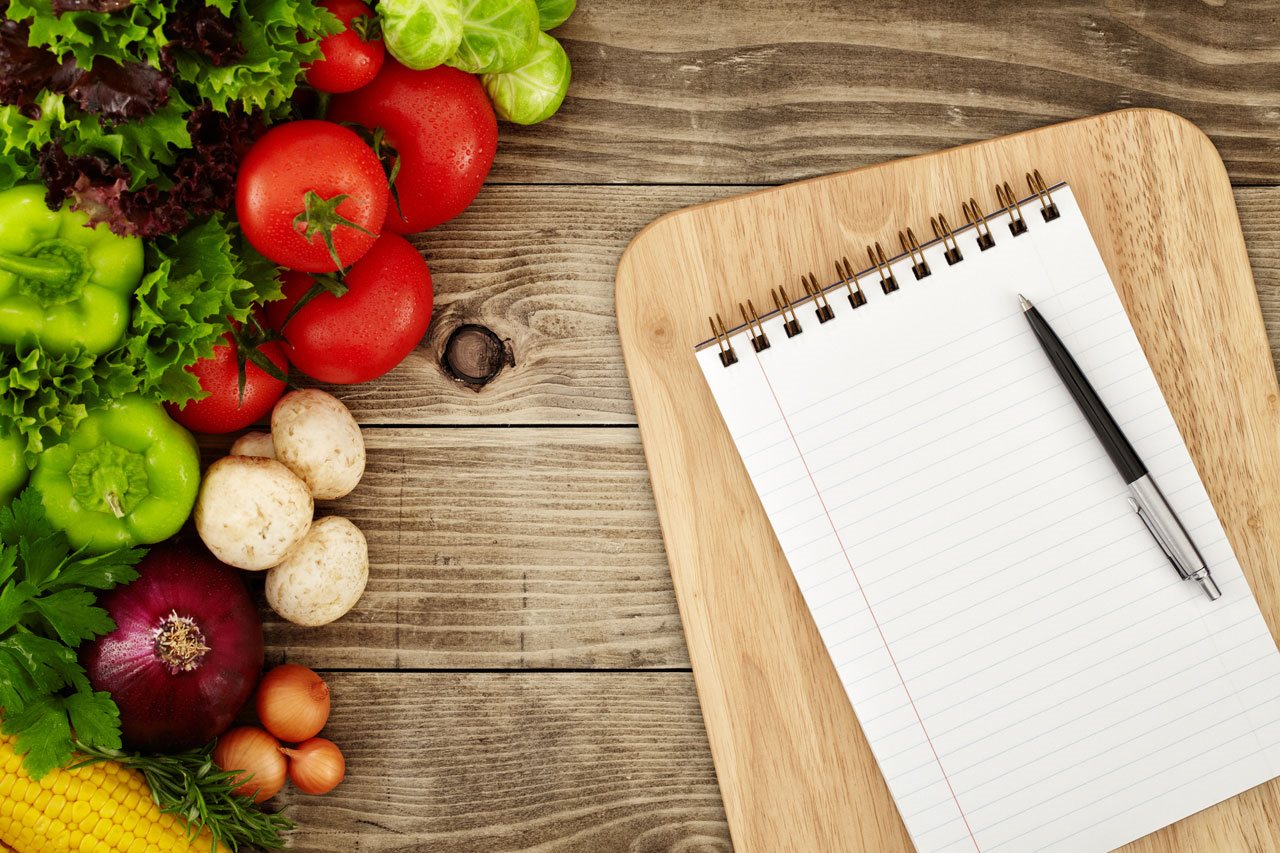 If you've noticed an increase in flares following the holiday indulgences, you may want to be mindful of the intake of certain foods. Although food triggers are rare, they are still possible. It may be beneficial to keep a food journal to record your diet and track foods that potentially can be aggravating your skin.10 Bring this journal with you to your or your child's next dermatologist appointment and discuss if diet may be contributing to flares, and how to adjust your current regimen accordingly.
4. Find ways to de-stress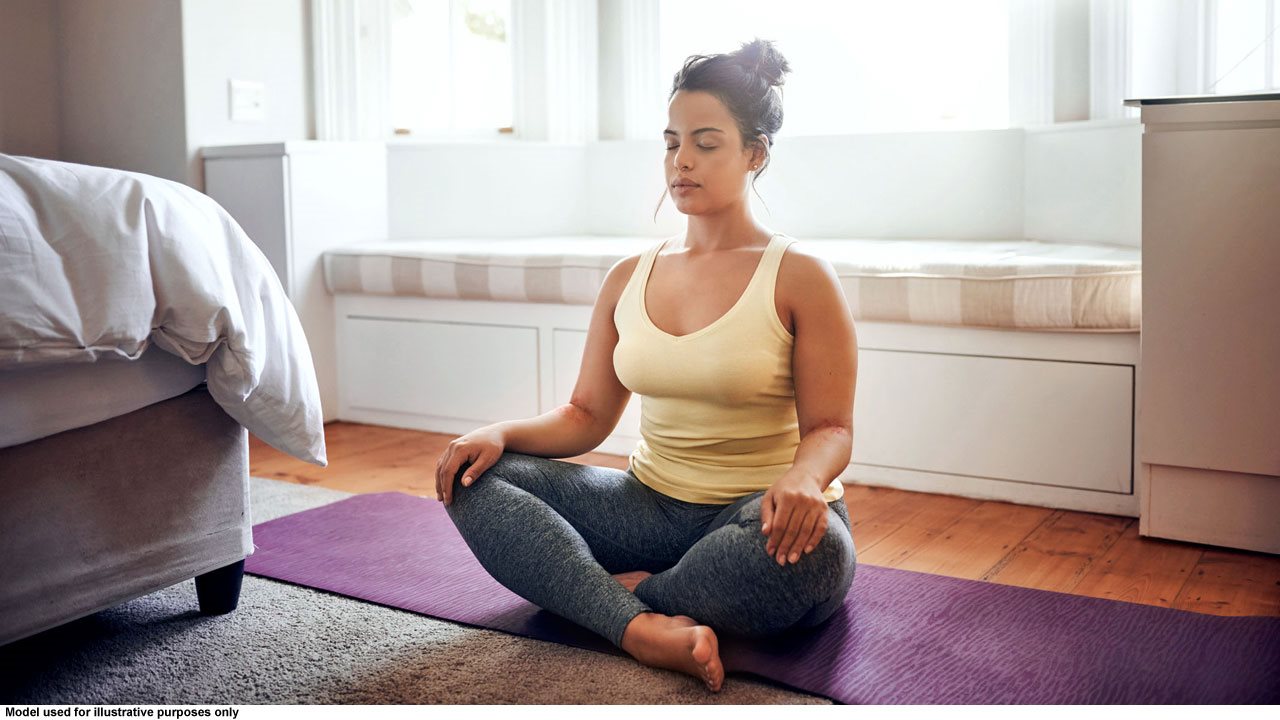 The new year is a clean slate to unwind from the holiday frenzy, so give yourself time to relax. It's common for those living with eczema to experience a flare-up when they're feeling stressed.5,6 Taking a few minutes to practice stress-reducing techniques, including physical activity or mindfulness such as meditation to help you stay calm in the midst of a tense situation or growing to-do list.6,11 While taking time for yourself is important, you should never feel like you're alone in your battle. There is a large community of those living with eczema as well as caregivers who may be going through the same situation.
Along with avoiding the common triggers above, it's important to consult with your doctor about what therapies might be appropriate for you to treat your eczema. Although there is no cure for eczema,12 there are treatment options available, including EUCRISA® (crisaborole) ointment, 2%, a 100 percent steroid-free treatment for mild-to-moderate eczema in adults and children as young as two.13 If you have tried EUCRISA and are interested in sharing your story with others, email sharingmystory@pfizer.com or call 1-877-256-8409.
EUCRISA is a topical treatment that can be used from nose to toes. EUCRISA is for use on skin (topical use) only. Do not use EUCRISA in your eyes, mouth or vagina. It works above and below the skin to treat eczema. The active ingredient in EUCRISA is crisaborole 2%, which acts deep within skin cells to target phosphodiesterase 4 (PDE4).13 PDE4 is an enzyme that helps to regulate inflammation in your body. When you have eczema, PDE4 enzymes may be overactive in your skin cells. This can lead to inflammation in your skin. Reducing PDE4 activity decreases substances in your skin that are thought to cause inflammation related to eczema.14,15,16 The specific way EUCRISA works is not well defined.13
Crisaborole is combined with an Emollient-Rich Vehicle ointment. Ointments contain emollients, which can help lock in moisture and soften the skin.8,13
IMPORTANT SAFETY INFORMATION & INDICATION
Do not use EUCRISA if you are allergic to crisaborole or any of the ingredients in EUCRISA.
EUCRISA may cause side effects including allergic reactions at or near the application site. These can be serious and may include hives, itching, swelling and redness. If you have any of these symptoms, stop using EUCRISA and get medical help right away.
The most common side effect of EUCRISA is application site pain, such as burning or stinging.
EUCRISA is for use on skin (topical use) only. Do not use EUCRISA in your eyes, mouth or vagina.
INDICATION
EUCRISA is a prescription ointment used on the skin (topical) to treat mild-to-moderate eczema (atopic dermatitis) in adults and children 2 years of age and older.
See Full Prescribing Information at EUCRISA.com.
The information above, along with the treatment regimen that you and your doctor decide upon, may help provide a better understanding of your eczema. If you have additional questions, be sure to speak with your doctor.
For more information about EUCRISA, visit www.EUCRISA.com or call 1-866-EUCRISA (1-866-382-7472).
The EUCRISA Copay Savings Card is now available for eligible patients for as little as $10.* You can receive your card by texting ESAVES to 42762 or by visiting our website: https://www.eucrisa.com/eucrisa-4-you. Mobile terms and conditions apply. Message & data rates may apply. Message frequency varies. Text HELP for info, STOP to opt out. See terms and conditions.
Patients enrolled in a state or federally funded prescription insurance program may not use this savings card even if they elect to be processed as uninsured (cash-paying) patients.
By opting into the EUCRISA mobile program, you consent to receive up to 10 marketing or not-marketing text messages and/or push notifications per month from Pfizer Inc., such as refill reminders, fill confirmation and website information.
Pfizer reserves the right to rescind, revoke or amend this offer without notice.
*Eligibility required. Savings up to $700 per tube. Annual savings up to $2,800. State and Federal Beneficiaries not eligible. No membership fees. Terms and conditions apply.
If you have any questions or are in need of additional support, call 1-877-548-1739. Pfizer, PO Box 29387, Mission, KS 66201. Visit the EUCRISA website at www.EUCRISA.com.
This article is sponsored by Pfizer Inc.
PP-CRI-USA-1686
###
1 Hanifin JM, Reed ML. A population-based survey of eczema in the United States. Dermatitis. 2007;18(2):82-91.
2 Bieber T. Atopic dermatitis. Dermatol. 2012;1(3):203-217.
3 Paller AS, Tom WL, Lebwohl MG, et al. Efficacy and safety of crisaborole ointment, a novel, nonsteroidal phosphodiesterase 4 (PDE4) inhibitor for the topical treatment of atopic dermatitis (AD) in children and adults. J Am Acad Dermatol. 2016;75(3):494-503.
4 Kaufman BP, Guttman-Yassky E, Alexis AF. Atopic dermatitis in diverse racial and ethnic groups- variations in epidemiology, genetics, clinical presentation and treatment. Experimental Dermatology. 2018;27:340-357.
5 Akdis CA, Akdis M, Bieber T, et al. Diagnosis and treatment of atopic dermatitis in children: European Academy of Allergology and Clinical Immunology/American Academy of Allergy, Asthma and Immunology/PRACTALL Consensus Report. J Allerg Clin Immunol. 2006;118:152-169.
6 Oszukowska M, Michalak I, Gutfreund K, et al. Role of primary and secondary prevention in atopic dermatitis. Postep Derm Alergol. 2015;32(6):409-420.
7 Thomsen SF. Atopic dermatitis: natural history, diagnosis, and treatment. ISRN Allergy. 2014;354250:1-7.
8 Eichenfield LF, Tom WL, Chamlin SL, et al. Guidelines of care for the management of atopic dermatitis. Section 2. Management and treatment of atopic dermatitis with topical therapies. J Am Acad Dermatol. 2014;71(1):116-132.
9 Sidbury R, Tom WL, et al. "Part 4: Guidelines of care for the management of atopic dermatitis. Part 4: Prevention of disease flares and use of adjunctive therapies and approaches." J Am Acad Dermatol. 2014 Jul;71(1);1218-33.
10 Eichenfield LF, Tom WL, Chamlin SL, et al. Guidelines of care for the management of atopic dermatitis. Section 1. Management and treatment of atopic dermatitis with topical therapies. J Am Acad Dermatol. 2014;71(6):1218-1233.
11 van JE, de W, Huizink AC, Bögels SM, de EI. Physical activity, mindfulness meditation, or heart rate variability biofeedback for stress reduction: a randomized controlled trial. Applied psychophysiology and biofeedback. https://www.ncbi.nlm.nih.gov/pubmed/26111942. Published December 2015. Accessed October 22, 2018.
12 Ellis C, Luger T, Abeck D, et al. International consensus conference on atopic dermatitis II (ICCAD II*): clinical update and current treatment strategies. Br J Dermatol. 2003;148(Suppl. 63):3-10.
13 EUCRISA® (crisaborole). Full Prescribing Information. December 2018.
14 Jarnagin K, Chanda S, Coronado D, et al. Crisaborole topical ointment, 2%: a nonsteroidal, topical, anti- inflammatory phosphodiesterase 4 inhibitor in clinical development for the treatment of atopic dermatitis. J Drugs Dermatol. 2016;15(4):390-396.
15 Chan SC, Reifsnyder D, Beavo JA, Hanifin JM. Immunochemical characterization of the distinct monocyte cyclic AMP-phosphodiesterase from patients with atopic dermatitis. J Allergy Clin Immunol. 1993;91(6):1179-1188.
16 Sawai T, Uehara M. Cyclic adenosine monophosphate phosphodiesterase activity in peripheral blood. mononuclear leucocytes from patients with atopic dermatitis: correction with respiratory atopy. Br J Dermatol. 1998;138(5):846-848.