graffiti
Missoula Police Department

Updated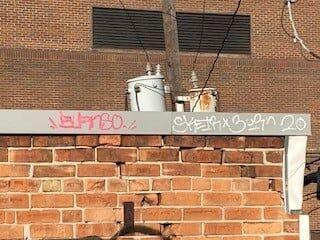 As featured on
MISSOULA - Multiple buildings in Missoula have been tagged with graffiti, now the Missoula Police are asking for your help to find the person who goes by the tag "Sketr."
KHQ Breaking News Alerts
Receive breaking news emails from KHQ Local News
KHQ Daily Weather
Daily weather forecasts from the KHQ Weather Authority
KHQ Daily e-Newsletter
Get the latest news, weather, sports and information from the region's top local news source.
Get up-to-the-minute news sent straight to your device.
Topics
Breaking News
Weather Alerts
Top Stories