I-90 eastbound and westbound shut down near Deer Lodge due to incident
Photo courtesy of Montana Department of Transportation

Updated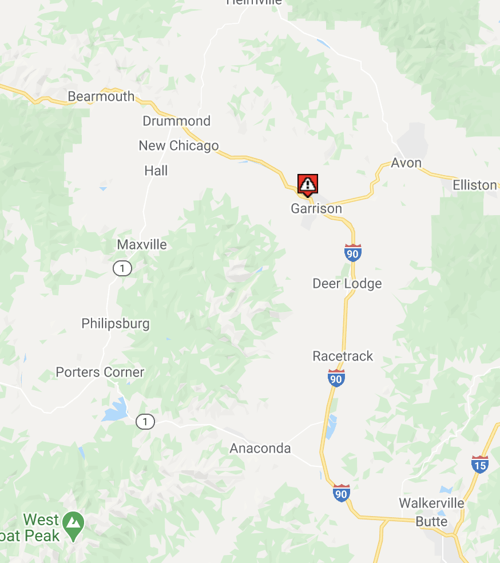 As featured on
DEER LODGE, Mont. - Part of I-90 west of Garrison was closed early Thursday morning for a pursuit of a suspect who reportedly shot at law enforcement at one point.
Weather Alert
...WIND ADVISORY REMAINS IN EFFECT UNTIL 4 PM PST FRIDAY...

* WHAT...West winds 20 to 30 mph with gusts up to 45 mph expected.

* WHERE...Palouse, Foothills of the Blue Mountains, West Plains,
Columbia Basin, Wenatchee Area and Waterville Plateau.

* WHEN...Thursday to 4 PM PST Friday.

* IMPACTS...Gusty winds could blow around unsecured objects.
Tree limbs could be blown down and a few power outages may
result.

* Additional Details: Winds will generally be from the west and
southwest Thursday. Winds will weaken some Thursday night. A
second push of winds will come from the west and northwest.
These winds will mainly impact the East Slopes of the Cascades
to the Tri-Cities and across to the Palouse and Blue Mountains.
Gusts up to 50 mph will be possible on the Waterville Plateau
and Vantage Area.

PRECAUTIONARY/PREPAREDNESS ACTIONS...

Use extra caution when driving, especially if operating a high
profile vehicle. Secure outdoor objects.

&&


Currently in Spokane
45°F
Partly Cloudy
45°F / 30°F
Get up-to-the-minute news sent straight to your device.
Topics
Breaking News
Weather Alerts
Top Stories