Mike Pence at Republic rally in Belgrade 9/14/20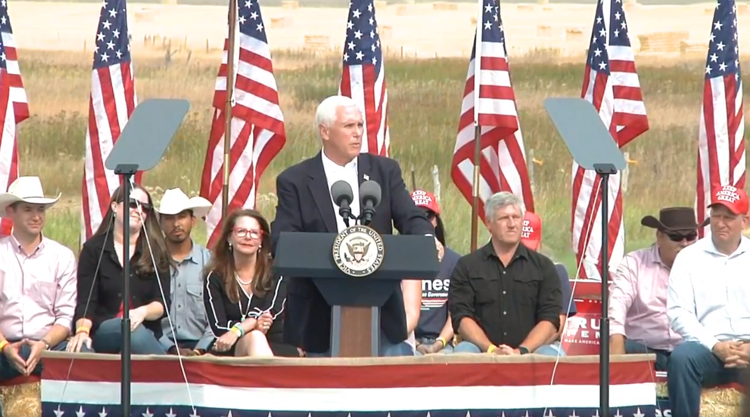 As featured on
BOZEMAN, Mont. - The Gallatin City-County Health Department says it wasn't contacted by organizers of Vice President Mike Pence's visit to Belgrade on Monday, breaking a local emergency health rule that requires gatherings planned for more than 50 people to consult with the health department.
KHQ Breaking News Alerts
Receive breaking news emails from KHQ Local News
KHQ Daily Weather
Daily weather forecasts from the KHQ Weather Authority
KHQ Daily e-Newsletter
Get the latest news, weather, sports and information from the region's top local news source.
More Video From This Section
Get up-to-the-minute news sent straight to your device.
Topics
Breaking News
Weather Alerts
Top Stories