MISSOULA - Multiple buildings in Missoula have been tagged with graffiti, now the Missoula Police are asking for your help to find the person who goes by the tag "Sketr."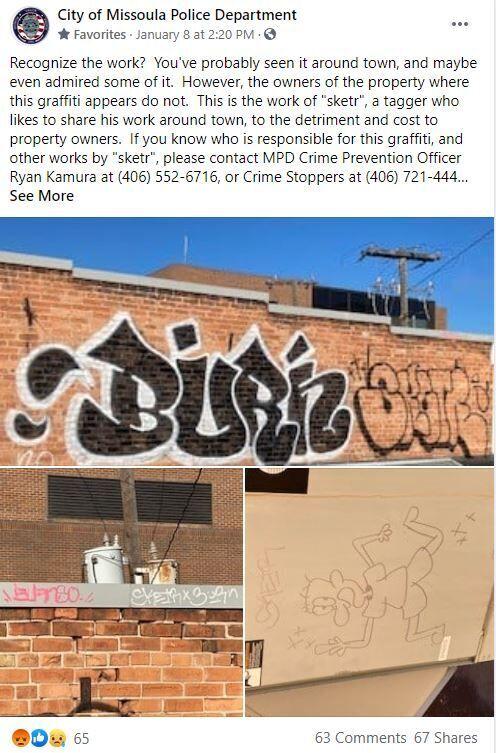 The police department said in a Facebook post "Recognize the work? You've probably seen it around town, and maybe even admired some of it. However, the owners of the property where this graffiti appears do not. This is the work of "sketr", a tagger who likes to share his work around town, to the detriment and cost to property owners."
If you know who is responsible for this graffiti, and other works by "sketr", police urge you to contact MPD Crime Prevention Officer Ryan Kamura at (406) 552-6716, or Crime Stoppers at (406) 721-4444.
Any tips can be made anonymous, and may be eligible for a cash reward.