Kevin Pereira and Jhon Goodwin met in high school and the trouble soon began. The Lost Boys' Garage is the culmination of that 25 year friendship. We have dreamed of a place where Lost Boys' (and Lost Ladies' of course) of our group, and those we have yet to meet, can gather and play!
During the restaurant closure for the COVID-19 virus, Lost Boys' Garage will be offering take-out and delivery service through our partners, UberEats, Grubhub, Treehouse Deliveries and Doordash. You may call us at (509) 443-5023 for take-out and pick up your order either inside or at our drive-thru window on the south side of the building.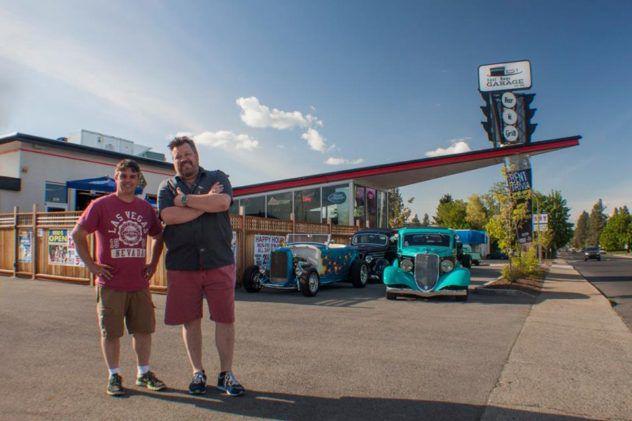 Our commitment to you is that you will find our commitment to service unparalleled, Our food amazing, and our libations refreshing. We are a small local business with a close knit family of employees. We treat our family with respect and know they will do the same for our guests. The Lost Boys' would not be here without the amazing people around us!
Come often and relax easy.