ATHOL, Idaho - Some residents are expressing increasing concern over a cow moose frequenting an Athol neighborhood that appears to have a broken top of a bucket stuck on its head.
An Athol family reached out to KHQ saying the moose has been spotted daily near their home near Highway 54 north of Silverwood Theme Park, while other neighbors have too seen the moose near their homes.
Jay and Colette Weber see moose on their property all the time, but they have started calling Idaho Fish and Game when they noticed something seemed a little off with one of them. 
The residents say at first they thought the moose had a radio collar on, but then realized it is a broken top of a bucket, and that she is "visibly uncomfortable."
"She's grumpy, that's why I was concerned that maybe she was uncomfortable, because she's a little bit more aggressive to our other moose," Weber said.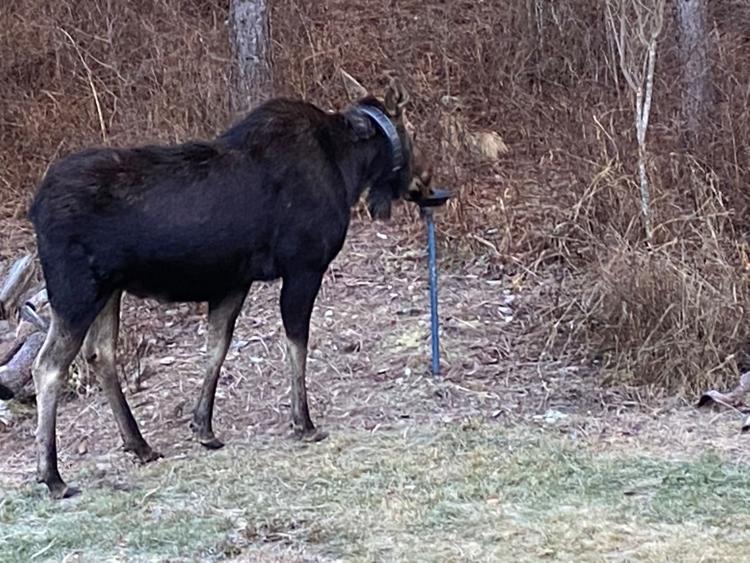 Idaho Fish & Game said the moose is OK, and the thing around its neck isn't a bucket, but is probably a screw-on lid from a 55-gallon drum and she's been wearing it for a few months. They also said the lid isn't as tight as a tracing collar, and might look tighter than it actually is because her fur is getting longer.
The Department said the lid is not hurting the moose and tranquilizing her to get it off could actually cause more harm than good. So, for now, they're leaving her be.