A third person charged with the kidnapping and murder of a Spokane Valley man was sentenced Friday morning in the Spokane County Superior Courthouse. According to court staff, Alvaro Guajardo was sentenced to 47 years in prison for his role in the murder of Bret Snow.
Snow disappeared in 2015, and his body has never been found.
Guajardo is one of four defendants charged in Snow's murder. Cheryl Sutton was sentenced to 31 years in prison after being convicted earlier this year. Colby Vodder was also convicted this year during a second trial, after the jury couldn't come to a decision in the first one. He'll be sentenced in mid-August. A fourth defendant, Kenneth Stone, is set to go on trial for murder and kidnapping in October.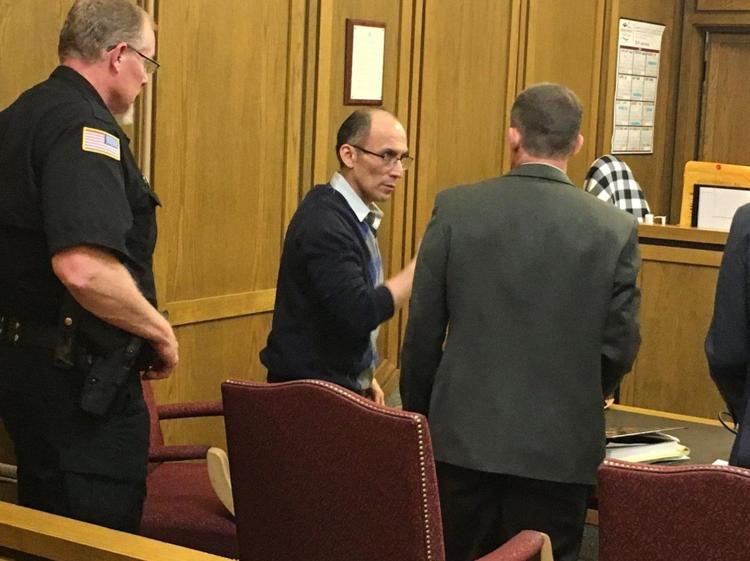 Detectives believe Sutton and Stone sold meth and heroin. Snow, they think, delivered drugs for them. The two became enraged, according to investigators, after Snow took a trade for drugs instead of cash. Detectives believe that Snow, at the direction of Sutton and Stone, was beaten to death and then dismembered, his body parts then moved around several times. Vodder and Guajardo, detectives believe, played a role in killing Snow.
Guajardo's trial began with a bombshell witness. A man named Russel Joyce told the jury he was living with Sutton, Stone, and Guajardo at the time of the homicide in a home near Newman Lake. He spoke openly about drugs being sold from the home. He says Bret Snow would come by often.
"Yeah I considered Bret a friend," he testified.
Joyce said he was one of the last people to see Bret Snow alive. He said someone dropped Snow off at the home. He said Snow was talking to him when Stone and Sutton came in.
"They were very angry," he testified. "They told Bret to get down on the ground. They tied him up with a phone cord. They were yelling about disrespect."
The witness said he asked Snow what he did.
"He said 'I don't do anything,'" he testified. "I just thought he was going to get beat up."
He told the jury he told Bret Snow to fight back to "get respect." He said Sutton and Stone called Guajardo who then took Snow away. He never saw him again.
The witness said within days, he became fearful. He even emailed his mother to say, "if you don't hear from me, it's bad."
Joyce also told the jury in the days after Guajardo left with Snow, he heard what sounded like some kind of power tools being used in the shop on the property. He said he knocked to find out what was going on. He told the jury Guajardo and Vodder were inside.
"I knocked and (Guajardo) said just wait and did not open the door," he said. "They said they poached a deer."
Joyce testified about security cameras that were set up around the property. He told the jury he never saw on video or in person a body, or body parts, being removed from the shop.
He told the jury he didn't call the police for two reasons.
"I didn't want to go to jail and more importantly, I didn't want anyone to kill me," he said.
Joyce testified Guajardo threatened him after Snow's presumed murder. He said the two men went out for a drive.
"He tried to intimidate me like, I can make you disappear," he said.
He told the jury Guajardo pointed a gun to his face during this drive and said something along the lines of "we don't have to worry about you, right?" He said Guajardo then pointed the gun out the window and fired a single shot.
Joyce was given a deal granting him immunity for his cooperation. He no longer lives in the area.
Bret Snow's mother says while the family is grateful for each conviction and sentencing, what they would really like is to find their son's body. "That would be the absolute best thing for us, to be able to lay Bret to rest properly," Lori Snow-Rison told us after Colby Vodder's conviction. "He's still out there."