UPDATE:
SPOKANE, Wash. -- Life-saving cells for a 
local father of six are on their way to him from Poland. His family has been panicked after a travel ban was put in place by the Polish Government. They say they were told the status of the transport was stalled, and with time slipping away, they needed immediate action.
Jared Weeks was diagnosed with 

Acute Myeloid Leukemia back in October. His wife Janet contacted 'Help Me Hayley' on Saturday. On Sunday morning, Janet got word that the cells were on their way. She reached out to many government officials and is still trying to sort how and who helped make this happen for her husband.
"I heard that relief in (my husband's) voice and that's all I needed," she said. "I'm so thankful to everyone who shared the story, sent us prayers. I felt it. I really did. People are so overwhelmingly beautiful."
Janet says her husband will have the stem-cell transplant on Tuesday. 
"I will be traveling over to Seattle on Monday evening to be there for his 're-birthday,'" she said of the procedure. "I'm so grateful."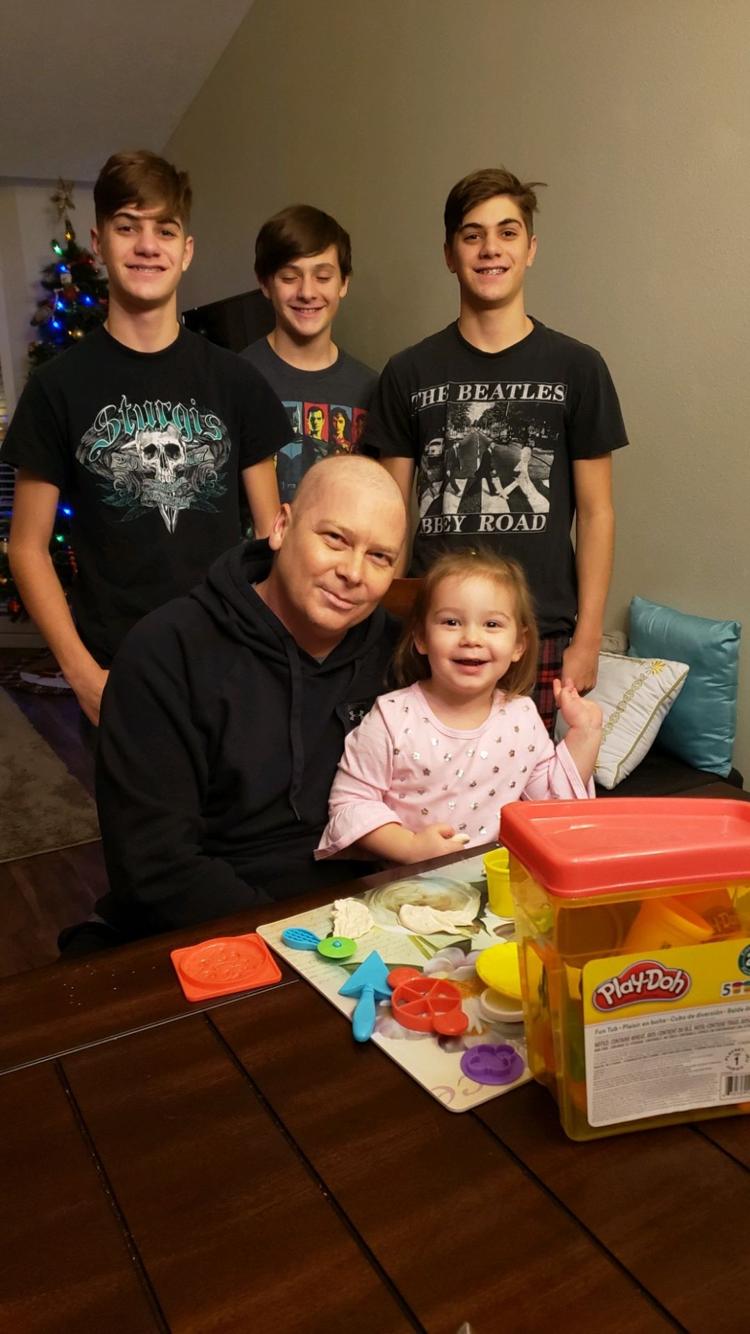 PREVIOUS COVERAGE:
SPOKANE, Wash. -- A local father of six desperately needs help receiving life-saving cells provided by an overseas donor. His family says his life depends on it.
His wife Janet sent our Hayley Guenthner this 'Help Me Hayley' request:
 "Dear Help Me Hayley,
My children and I are desperate to save my husband. He was diagnosed with Acute Myeloid Leukemia on 10/15/2019 (on his 42nd birthday of all days) since then he has been in the hospital. At the beginning of February we started our journey to the west side of the state to be under the care of Seattle Cancer Care Alliance and to make a long story short, we are now in the transplant stage of his disease.
My husband, Jared Weeks, went inpatient to the University of Washington Medical Center (UWMC) on behalf of the Seattle Cancer Care Alliance. He started his myeloablative chemo regimen on March 10th with the expectation of receiving an Unrelated Allogeneic Peripheral Blood Stem Cell transplant. He had the highest dose of chemotherapy to eliminate his disease and replace his immune system with a 38-year-old female peripheral blood stem cell donation from Poland. Because of the travel ban put in place by the Polish Government in response to the outbreak of the Novel COVID-19 virus, it is becoming impossible to transport these LIFE-SAVING cells that have been extracted from my husband's donor and brought back to the United States. I have left messages for Senator Cathy McMorris-Rodgers, Governor Jay Inslee, Mayor Woodward and Senator Maria Cantwell. I was able to speak personally with State Senator Shelly Short who is passing on this to some of her contacts in the cabinet. I reached out to the Polish Government agency handling the travel ban restrictions and have spoken with an Overseas Citizen Services Safety Officer out of Krakow Poland at the US Embassy-State Department. The travel ban has been put in place but I have been told that roads are still open as well as trains and planes, but as of midnight tonight (not sure if our time or their time) the borders will be closed until March 25th, and maybe extended depending on the COVID-19 outbreak. The cells have been collected from the donor and we are desperate to get them here. Please help us!! God help us.
My husband, Jared Weeks, was diagnosed with Acute Myeloid Leukemia on October 15, 2019 and is in DIRE need of these stem cells to survive.
We need some assistance from the "powers that be" to get these life-saving stem cells to my husband in Washington State ASAP.
His life depnds on it."
There have many people offering to test to see if they are a local match for Jared. Unfortunately, the family doesn't have the kind of time required to find a new donor.
"They would need to go to bethematch.org , however, it is too late in the game to be a donor for Jared but there are hundreds of others that need this life-saving donation as well," Janet said. "The HLA TYPING that is done can take weeks to complete and for Jared, we don't have that kind of time."
Janet is currently in Spokane with their children. She said she is doing everything she can to stay strong for her husband.
"(Jared) is one heck of a dad," Janet said. "He is hardworking, loves the outdoors, fishing, boating and taking his kids on adventures. He is amazing to us and is the center of gravity for our rather large family. He has been through hell and back with this cancer, and is still trusting God completely."
Seattle Cancer Cancer Care Alliance sent KHQ a statement on Jared and other cancer patients relying on life-saving bone marrow transplants during the COVID-19 outbreak.
"The COVID-19 outbreak is an evolving and fluid situation, and the global medical community is collaborating to address the needs of people who are relying on bone marrow transplants for their treatment and survival. 
"Seattle Cancer Care Alliance is evaluating every patient who is currently connected with an international or USA-based donor to ensure we have an alternative solution for their treatment should the need arise. 
"We are committed to continuing to coordinate with the National Marrow Donor Program and the World Marrow Donor Association, along with donor representatives in various countries, to prevent potential disruptions of critical medical transport so that every cancer patient has access to the life-saving treatment they need.
"SCCA is dedicated to providing the highest-quality cancer care, and we take that responsibility very seriously. We continue to work very closely with our alliance partners -Fred Hutch, UW Medicine and Seattle Children's- and sharing our approach and best practices with other transplant centers around the country who may face similar unprecedented challenges."