UPDATE:
The owner of a Bonner County daycare, where the Idaho Dept of Health and Welfare says a 6 month old infant was severely beaten by two other infants, is now speaking out.
Dennis McLeish, who owns the now closed Little Fit Daycare, spoke with KHQ's Adam Mayer, and says the Idaho Department of Health and Welfare got it wrong.
"There was no reason for me or any of my staff to believe that any of those children were in imminent harm or even remotely possible," McLeish says.
McLeish says the two children accused of badly beating the child were in his care for over a year, and never once did he ever expect something like this to happen.
"They are laying with him one minute, they are playing with him for a better portion of it, they were being cute and patting his head and putting a blanket on his back and letting him play with toys and then they just start assaulting him," McLeish said. "It is literally one of the most horrible things and it was just so sad to see these babies do that."
In a letter of termination sent to McLeish, the Idaho Department of Health and Welfare says that the 6-month old was "completely unattended." McLeish says he was within earshot and had the door open to where the children were.
"I answered the door and had a conversation out there," McLeish said. "Then I had another family come in to check in their child, and me and those two adults were within five feet of that door opening and none of us heard that baby crying out or any signs of struggle whatsoever."
When he went back into the room, he says he saw the disturbing signs of the assault.
"I went over and I picked up the baby and turned him over and his face and his hands were covered in his own blood."
McLeish says that there is video of the whole attack that backs his story- and police have seen it. Still, the case is currently being reviewed by the Bonner County Prosecutor's Office.
We reached back out to the Idaho Department of Health and Welfare for comment following McLeish's version of events but have not yet heard back.
As for the six-month old, Ponderay police say the child is at home recovering.
______________________________________________________________
PREVIOUS COVERAGE:
A northern Idaho day care has permanently closed its doors after an incident involving an unattended infant being seriously injured at the hands of other unattended children.
Little Fit Day Care LLC announced on Friday, March 8 that it would be permanently shut down.
A termination letter from the Idaho Department of Health & Welfare sent to owner Dennis McLeish says that the Day Care violated their Idaho Child Care Program (ICCP) Provider Agreement, and the department was terminating their ICCP Provider Agreement, effective that Friday.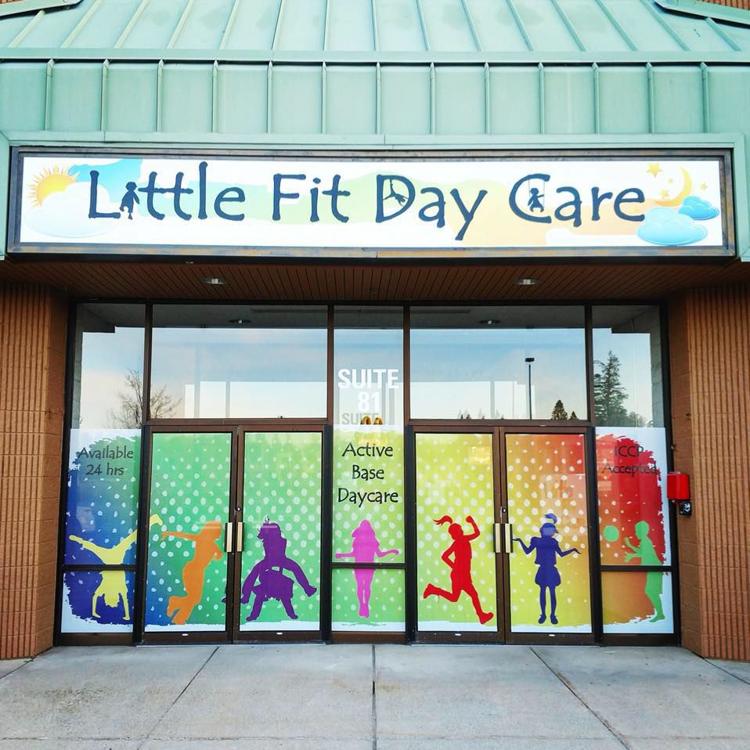 The letter mentions a health and safety inspection conducted by Panhandle Public Health regarding an incident on Feb. 26 and Ponderay Police Department's police report dated on March 5.
The reports stated that a six-month-old infant at the facility was left completely unattended. In the absence of care, the IDHW says the infant was hit, held down by the back of the neck, dragged across the carpet, head-butted, bit, and hit with wood and plastic toys by other unattended children. The infant was seriously injured from the incident and was later hospitalized.
The letter says that following the incident, McLeish sent out a group message to staff "stating that no one is allowed to leave the children unattended."
The IDHW says that a representative from the facility never reported the incident to them. The Basic Daycare license for Little Fit was summarily suspended. The Provider Agreement will be denied for the next five years, making them ineligible to receive payment from the ICCP.
The document says licensing rules require "The owner or operator and all staff are responsible for the direct care, protection, supervision, and guidance of children through active involvement or direct observation."
IDHW said the health and safety inspection and police report "clearly indicate this requirement was not met in the facility. While unsupervised, the six-month-old infant received physical injuries that required medical care and placed the child's health and safety in immediate jeopardy."
Little Fit announced the shutting down on Facebook abruptly that Friday afternoon, saying that it would be closing for good just over two hours after it was posted.
The post read: "Due to unforeseen circumstances, Effective 5pm today, Little Fit is shutting down permanently. We understand this is short notice and we are very sorry for the inconvenience. LITTLE Fit has been blessed and dedicated to helping all of our clients with childcare in this area and we are very disappointed that this is happening, and will miss each of our clients dearly."
The Day Care also began giving away toys, kids clothing, books and other storage items via Facebook on Sunday.
A Ponderay day care is no longer in business after a 6 month old infant was left "completely unattended" by staff, according to the @IDHW.

In a letter of termination sent to Little Fit Day Care, the infant was seriously injured after other children bit the infant @KHQLocalNews pic.twitter.com/CJBVBVROjq

— Adam Mayer (@KHQAdam) March 12, 2019