SPOKANE, Wash. - This Veterans Day weekend, one man in Spokane is honoring the brave through a new special memorial project called Honor the Fallen.
Austin Waggoner creates beautiful, handcrafted memorials in the hopes of bringing joy to families of fallen soldiers.
Waggoner prints out a picture of the solider or first responders face, then he spends around 40 hours using a pointillist style artwork to carve into the aluminum, and he even adds special awards they've earned.
Today, for the first time, Austin presented the memorials to the soldier's families, completely free.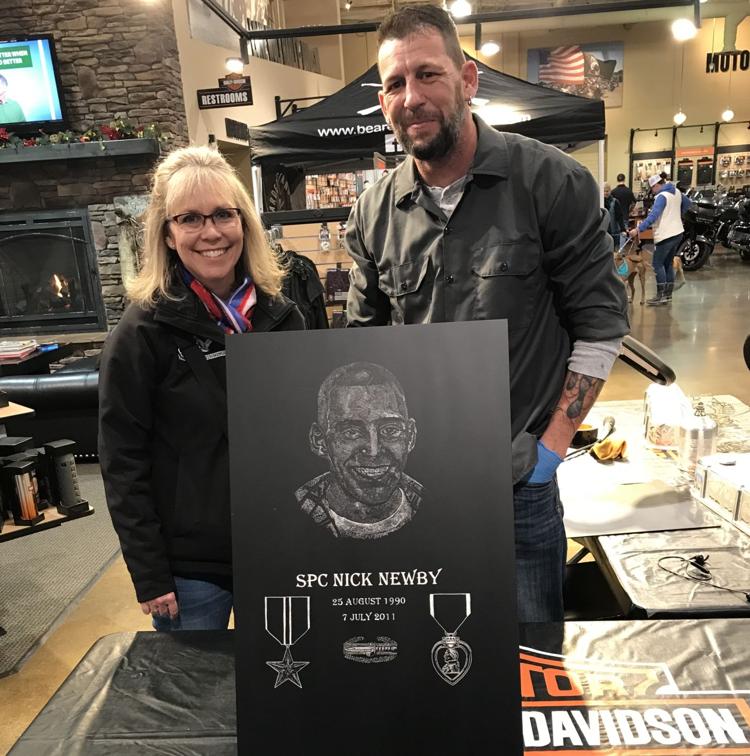 "The families have already paid the ultimate cost, they've lost a loved one, whether they were a fire fighter, police officer, first responder, or in a war zone," Waggoner said. "That's a hole that can't be filled, and hopefully this helps."
If you're interested in sponsoring this memorial project, or would like to purchase one, you can contact Waggoner through email, or call him at 509-315-6007.