The Spokane Police Department has released body camera footage from an officer-involved shooting that happened March 12, 2018. According to police, at 10:15 am, three Spokane Police Department Officers and a Spokane County Sheriff's Deputy attempted to serve a court ordered eviction notice to 34-year-old Ronald J. Acre at the 5300 block of North Regal Street in Spokane.  
According to officers, when they entered the apartment, Acre was alone and sitting on his couch. They told him several times he needed to leave the apartment. Acre refused, saying the officers needed to speak to the Federal Government and he wanted to talk with their supervisors.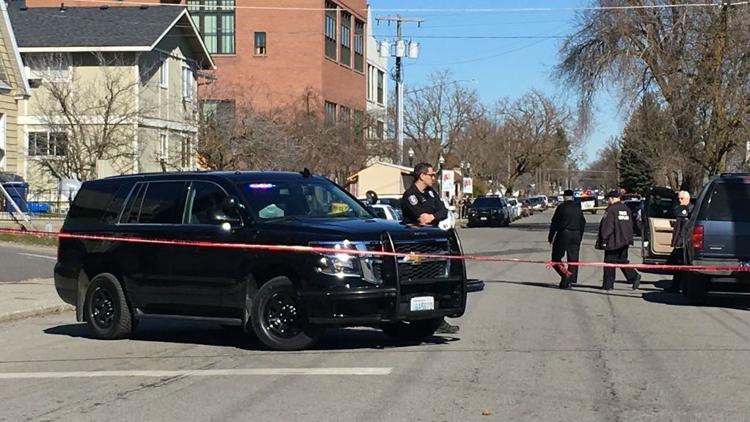 According to the police report, Acre put his hand under a blanket that was next to him on the couch. The officers say they told Acre to show them his hands and then saw he was gripping a rifle. The officers body camera video shows officers and deputy running out of the apartment and repeatedly telling Acre to show them his hands.
Acre then set up an armchair sideways on the floor to use as a barrier between him and the authorities.
According to investigators, Deputy Palmer and Officer Hice fired 15 shots, hitting Acre six times. Acre was taken to the hospital for medical treatment. 
Investigators later discovered words written on Acre's bullet casings that made officers believe the bullets were intended for them, and other people he knew.
The officers and deputy involved will not face any criminal or liability charges.
Acre has since recovered and is facing three accounts of assault with a deadly weapon. His next court appearance is April 5, 2019.