UPDATE: 
According to the Idaho State Police, all lanes of I-90 are reopen after four people were injured from a multi-motorcycle crash. 
ISP said three motorcycles were traveling westbound on I-90 at milepost 26 when 52-year-old James Pound bumped into 52-year-old Christopher Loll causing Loll to crash into the center divider. Loll was ejected and landed on the eastbound shoulder. 
The third motorcycle driven by 62-year-old Robert Shaw and his passenger, 52-year-old Melissa Shaw, attempted to avoid the crash but ultimately crashed into Pound's bike.
All four were transported to Kootenai Medical Center by ambulance. 
All four riders were wearing helmets and the investigation is ongoing. 
PREVIOUS COVERAGE:
KOOTENAI COUNTY, Idaho - A section of I-90 is blocked east of Coeur d'Alene Monday afternoon due to a reported motorcycle crash in the area.
According to the Idaho Transportation Department, westbound I-90 is blocked about 10 miles east of Coeur d'Alene near milepost 27. Idaho State Police say eastbound traffic is also being affected, and the motorcycle crash occurred in westbound traffic.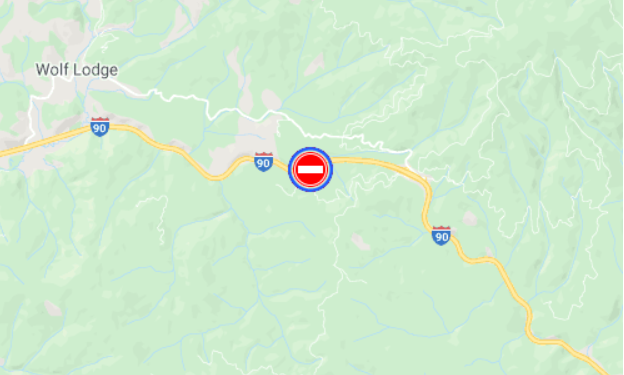 Idaho State Police and the Kootenai County Sheriff's Office have responded to the scene. ISP is reporting injuries.
Idaho State Police along with Kootenai Sheriff's office are on scene of an injury crash on Interstate 90 mp 27 blocking all lanes both Eastbound and Westbound.
Expect delays in the area for an unk about of time.

— Idaho State Police (@ISPNorthIdaho) May 25, 2020
The motorcycle crash is westbound on I-90 near 4th of July Pass, milepost 27. Currently BOTH westbound and eastbound lanes are effected.

— Idaho State Police (@ISPNorthIdaho) May 25, 2020