UPDATE: Anchored Art Tattoo and Gallery posted on Facebook at around 6:15 Saturday night that Spokane Police have arrested the man suspected of stealing thousands of dollars worth of equipment from their shop. 
The shop told our reporter Noelle Lashley, the suspect was caught stealing a bike by Spokane Police. Officers recovered a few of the machines that were taken. 
The suspect hasn't been identified, but the shop said a good Samaritan gave them the name of the suspect, the shop turned it over to police, and officers later found the man trying to steal a bike. 
The shop would like to thank everyone who helped identify the suspect and bring him to justice. 
The shop also said the person who gave them the information on the suspect will collect the $1000 reward on Monday. 
Previous Coverage: 
A Spokane tattoo shop is offering up a $1000 reward for information that leads to the positive identification of the man they say stole nearly $10,000 worth of equipment. 
Anchored Art Tattoo and Gallery posted surveillance photos on social media of the man they say stole items from their 7th floor shop in the Paulsen building on West Riverside. 
The shop said the man was with a woman in a baseball cap and didn't appear to be knowledgeable about tattoo equipment based on what he stole and what he left behind.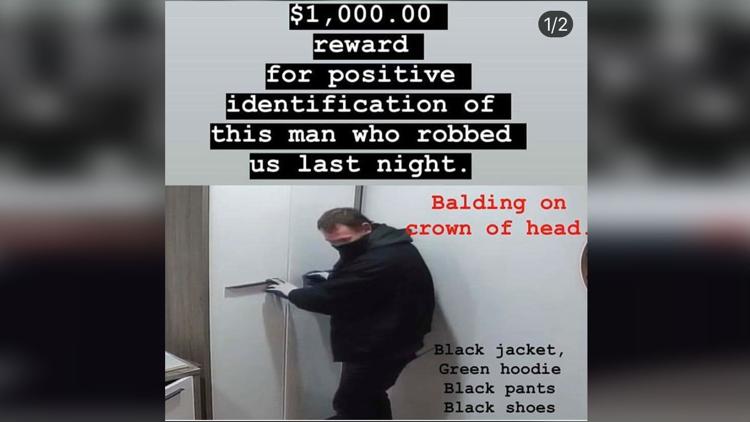 The shop asked citizens to be on the lookout for someone who matched the man in the photos, or is trying to sell tattoo-related items (a full list of the exact items taken can be found on the shop's Instagram page): 
If you know anything, you can contact the shop at (509) 747-5020, send them a message on Instagram, or call Crime Check at 509-456-2233.