A new hot spot for Spokane is opening this Monday. You've seen construction happening the past few years on the iconic old Wonder Bread factory on Lincoln, and after more than $15 million dollars in renovation, the historic building is ready to open.
The original building dates back to 1909, but now, inside those old brick walls, you'll want to have your next coffee date, check out some art, or head to work.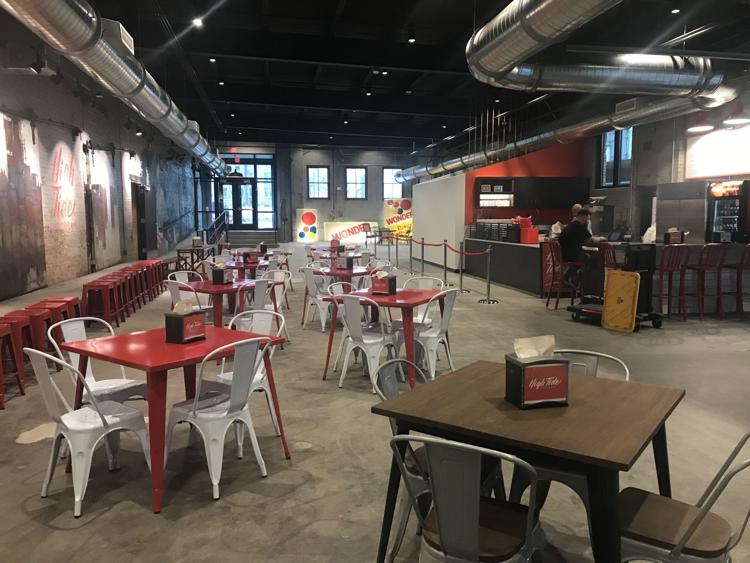 "This space is amazing. It's super cool to be in an old Wonder Bread factory, and sometimes you can still smell bread on the walls, it's pretty unique," Mariah Manes, manager at Evans Brothers in Wonder Spokane, said.
Walking into Wonder Spokane, can feel like going back in time. This building used to pump out thousands of loaves of Wonder Bread daily, but now, it's making your morning pastries. A coffee place, called Evans Brothers, has set up shop, along with High Tide Lobster Bar on the main floor. Companies like Rover, Parametrix, HDR, and Katerra are already in the building, with HUB International moving in next month.
Wonder Spokane has a rooftop deck with beautiful views of downtown, and a parking garage next door. The building is 12,000 square feet, and still has leasing space available. If you're looking for a new spot to check out local art, and see a major part of Spokane's history, the grand opening party is Friday the 22 at 6 pm.