This does not happen often at all in the Inland Northwest. Much of Washington and Oregon is listed in the "enhanced" category for tonight's thunderstorm threat. The National Weather Service is saying this type of event happens about once in a decade here in our region.
If you have outdoor plans this evening, please keep an eye on the sky and be prepared to head inside immediately if you start to hear thunder. We're watching for wind gusts that could reach up to 70 miles per hour within storms. We could see golf-ball-sized hail, along with torrential downpours.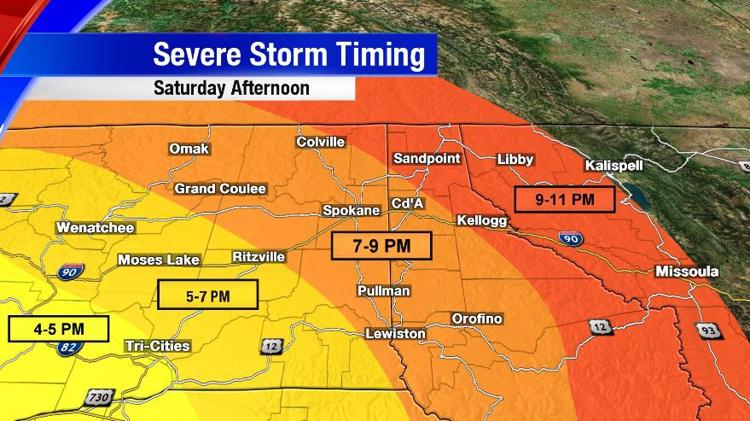 There is also a Flash Flood Watch in place for much of central Washington. It takes effect at 5:00 p.m. and extends through midnight. Some very heavy rainfall could bring a 0.5-1.0 inches of rain in an hour. Burn scars and steep terrain have the potential have seeing some mudslides with this amount of rainfall. 
Once we get to Sunday, we'll notice a few lingering showers in the morning, as well as a big cool down. Daytime highs will only reach the mid-60s, with mostly sunny skies. As we head into the week, we're expecting very calm conditions. Daytime highs will sit around the low-70s, with mostly sunny skies and calm wind. Once we get through the active weather on Saturday, the rest of the week is looking beautiful.